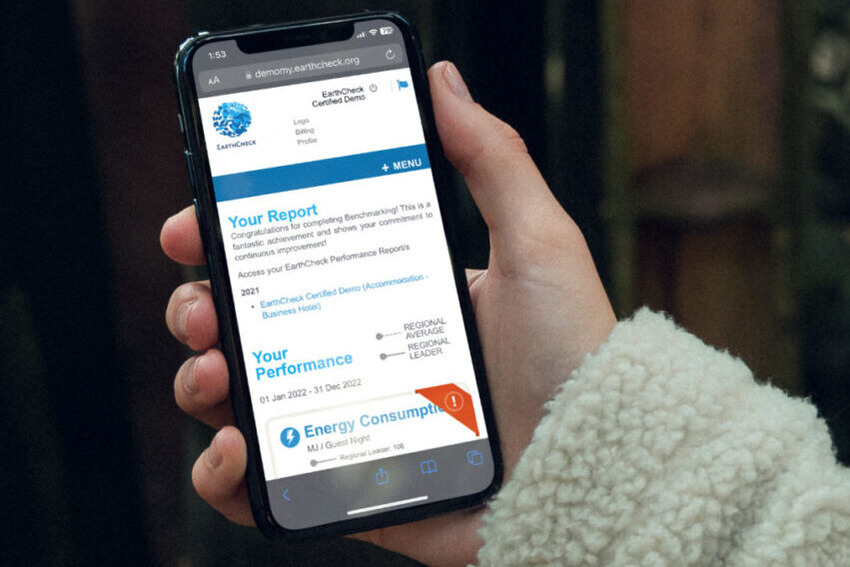 WORLDWIDE: Certification, consulting and advisory group EarthCheck has launched freight, food and laundry carbon calculators to help tourism operators understand and manage their emissions.
The new tools complement the group's existing carbon footprint calculator, which enables clients to measure their Scope 1 and 2 emissions, as well as Scope 3 emissions for waste, embodied energy and visitor and employee transport.
With these new calculators users can input freight, laundry and food consumption data on a yearly, quarterly or monthly basis, with the calculators working out the carbon emissions associated with that activity. The data can then be downloaded into CSV format.
EarthCheck said that the freight calculator "is particularly significant for businesses and procurement teams that are eager to amplify their Scope 3 reporting". These are emissions not directly produced by a company itself, but by providers further down the supply chain.
For more information on Scope 1, 2 and 3 emissions, see our Focus On feature:
EarthCheck said that because Scope 3 emissions are both large (making up between 65 and 95 per cent of most companies' carbon impact) and indirect, the task of tracking them can seem "overwhelming".
With the new calculator users can input data including transport mode, freight weight and distance, to estimate the associated CO2, CH4 and N2O emissions.
EarthCheck chief scientist Melinda Watt said that the calculator would provide businesses with an important tool to highlight one of the major benefits of buying local.
"By using locally sourced products and ingredients, they can reduce their reliance on freight services, and make a demonstrable reduction to their emissions," said Watt.
Meanwhile the food calculator can be used to input different food items and specific quantities, with a figure then given for the associated CO2e emissions, which Watt said would encourage users to consider the climate implications of their eating habits and promote sustainable food consumption.
Finally the laundry calculator allows users to add details about either the total energy consumption or the tonnage of their laundry, with emissions data being calculated based on their country's specific emissions factor.
EarthCheck said that the calculators "are powered by the world's largest evidence-based dataset on tourism infrastructure performance, made up of over 500 million data points", and are relevant to over 70 countries, with specific emission factors being updated annually by the EarthCheck Research Institute annually where possible.
"EarthCheck has consistently been at the forefront of driving sustainability in tourism, and these latest offerings echo this commitment," said the group's founder and CEO Stewart Moore.
"EarthCheck's calculators help to change how businesses and travellers perceive and manage their carbon footprint. By making the abstract concept of carbon emissions tangible and measurable, these calculators can inspire greater climate action and enhance environmental, social and governance (ESG) practices across the board."
EarthCheck clients can find the freight, food and laundry carbon emissions calculators within the MyEarthCheck portal, by navigating to the self-assessment checklist in the 'Energy' section under the 'Program' tab, where they will find them under the 'Benchmarking' subsection of the self-assessment checklist.
Last year Whatley Manor Hotel & Spa in the Cotswolds became the first countryside luxury hotel in the UK to achieve EarthCheck's Silver certification.
Whatley Manor Hotel & Spa aims for net zero and gains Silver EarthCheck certification
The property is part of the PoB Hotels collection, which recently announced that it had achieved EarthCheck silver certification as a brand, with 30 per cent of its member hotels having enrolled in sustainability accreditation programmes.
In the UK Hilton recently launched its carbon labelling on food in its restaurants and there is a move towards food waste data management with several hotel groups investing in AI technology such as Winnow and Orbisk.
Image supplied by EarthCheck.