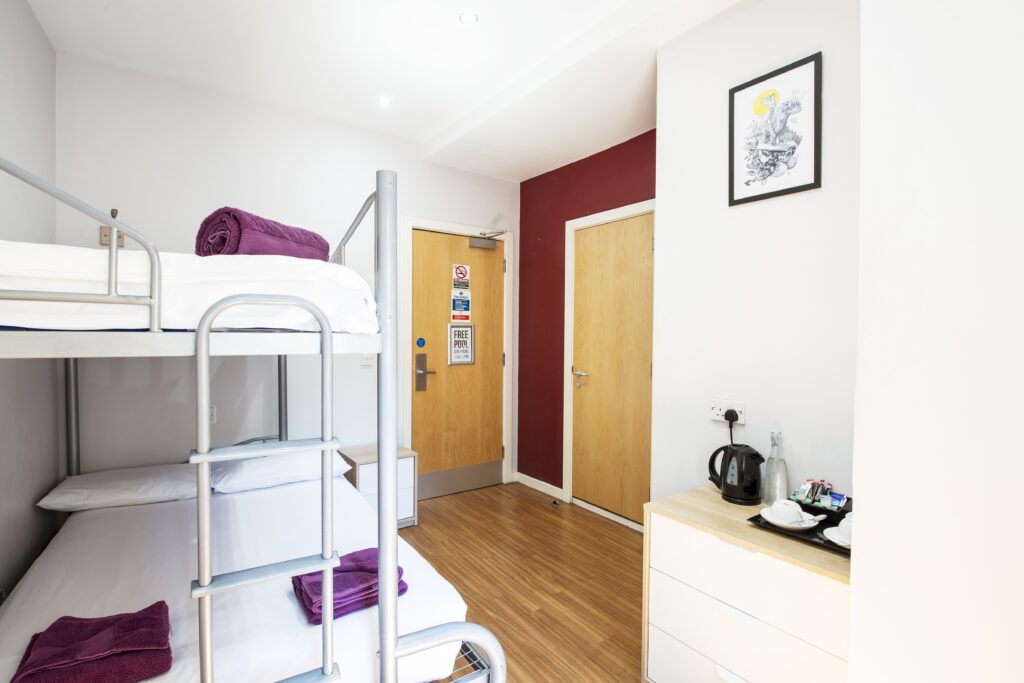 EUROPE: a&o Hostels has published its first sustainability report, as the group targets CO2 emissions net zero status by 2025. Mark Caswell reports
Berlin-based a&o is Europe's largest privately owned hostel company, operating 39 properties across Germany, Austria, the Czech Republic, Denmark, Hungary, Italy, Netherlands, Poland and Scotland.
The a&o Sustainability Report 2022 outlines the group's environmental, social and corporate governance efforts, including the offsetting of 20,766 tonnes of CO2 emissions through the European Energy Certificate System (EEC) over the course of last year.
For more on EECs, and other sustainability phrases and acronyms, see our glossary for sustainable hotels.
A total of 38 out of 39 hostels now use 100 per cent green energy or EECs, equating to 97 per cent of a&o's portfolio, and the group also shared the following progress towards environmental targets, stating that it is:
75 per cent of the way towards shifting its corporate vehicle fleet to 90 per cent hybrid or full electric vehicles by 2025
20 per cent of the way towards its goal of extending the installation of photovoltaic systems on hostels whenever possible by 2026
75 per cent of the way towards employing eco pest control by licensed contractors that use only non-hazardous cleaning materials by 2024
a&o also said that it was half way towards a 2027 target of shortening the transportation of food by 10 per cent annually by prioritizing procurement of local food sources, and it plans to stop serving tropical fruits and seafood at its dining outlets to help lower emissions resulting from long-distance transportation.
On the social front the group said it had "a longer way to go" – it has set three targets for this year surrounding human rights, but is some way off meeting them:
30 per cent of the way towards the integration of human rights decision-making criteria in procurement processes and purchasing
10 per cent of the way towards the development of a human rights policy statement and the conduct of a human rights risk assessment
10 per cent of the way towards the assessment of human rights at all a&o Hostels locations
Finally a&o said it has made progress on corporate governance issues, including strengthening the diversity of company management by 2024, the formulation, approval and communication to employees of a corporate "integrity code", and the integration of sustainability into the company's compensation scheme by 2024.
This year has seen several hospitality companies publish Sustainability or Impact Reports for the first time, as they strive to show stakeholders their progress.
Extended stay group edyn published its inaugural impact report last month, while real estate investment and hospitality management company Highgate published its first ESG report in May, and French luxury hotels and restaurants association Relais & Chateaux published its first sustainability report at the start of the year.
Commenting on the news Oliver Winter, CEO of a&o Hostels, said: "Sustainability is important to me personally. Not because it is fashionable, but because it is equally important for economic success, the preservation of our livelihoods and future generations. With this report, a&o makes its commitment to sustainability challenges transparent for the first time. Let us open a dialogue and work together so 'everyone can travel – today, tomorrow and in the future."
Winter added: "Travellers are both the heart and soul and bread and butter of our industry, and their enthusiasm for sustainable practices will only grow. The sooner hospitality leaders lead on sustainability, the better it will be for the future of travel."
To read the a&o Sustainability Report 2022 in full, click here.
Report by contributing editor Mark Caswell.
Image: a&o Hostel Edinburgh City, courtesy of a&o Hostels