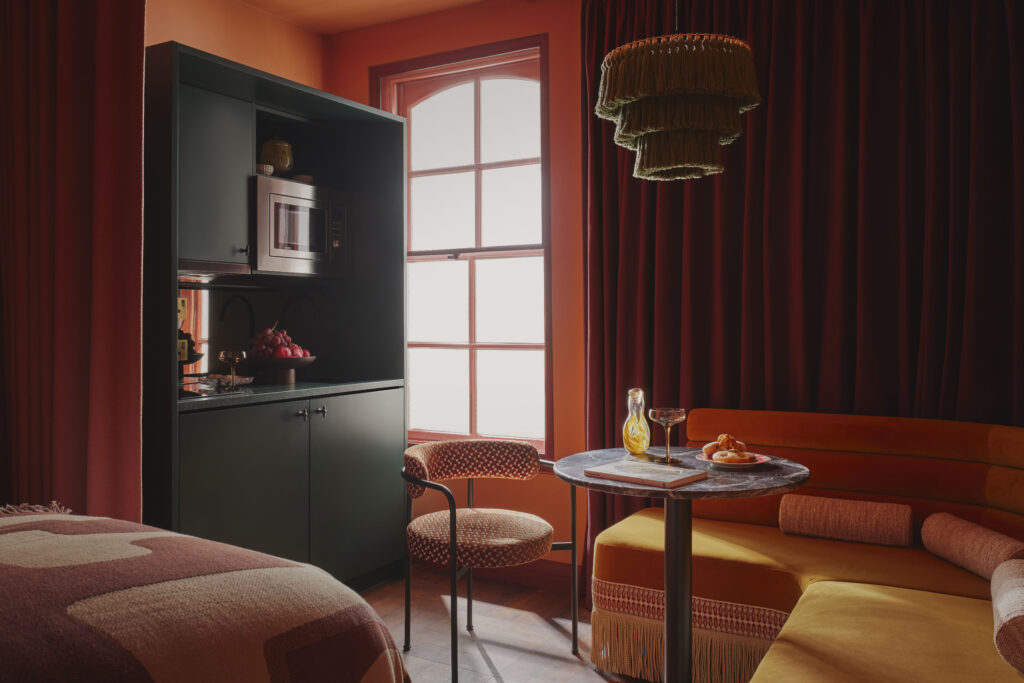 EUROPE: Hospitality group edyn has published its inaugural impact report, with details including reductions in CO2 emissions and plans to improve waste data. Mark Caswell reports
The owner of extended stay brands Locke, Cove and SACO said that the 2022 report "outlines our current progress on environmental, social and governance issues, while also setting a roadmap for our future work and development in this area".
Highlights include 884 Mwh of gas (equivalent to annual consumption from 74 medium sized UK homes) being saved from fossil-fuel based extraction through the procurement of agricultural waste 'green gas' and 4,077 tonnes of CO2 emissions (the equivalent to 514 homes' energy use for one year) saved through the procurement of renewable energy.
The group also commissioned 25 energy audits last year to identify initiatives to reduce energy consumption, and 25 properties have been onboarded to ISO 50001 accredited data-monitoring platform Con-Serve.
Edyn admitted that it had only "partially achieved" its 2022 goal of setting "ambitious, manageable, data-driven reduction targets for energy consumption and emissions (Scopes 1 and 2), as well as for water, waste and business travel (essential Scope 3)", due to "a lack of high-quality, accurate and complete data".
For our guide to the differences between Scope 1, 2 and 3 emissions, see here.
Stephen McCall, edyn's CEO, said: "As a young, fast-growing business we have lots to learn about sustainability, but we're committed to continuous progress. In this report we outline our approach, strategy and actions in each area: environmental, social, and governance. By first focusing on areas within our control, we intend to get our own house in order before expecting action from our stakeholders."
Looking ahead the group is targeting a 9 per cent reduction in direct energy consumption and carbon emissions by December 2023 (compared to December 2022), as well as improving waste data by transitioning all of its properties to waste-management providers who weigh collections by the end of the year.
Edyn also wants to reduce emissions from business travel by 38 per cent in 2023 compared to last year. The group said that "Business travel is essential for internal and external relationship building so, rather than enforcing a travel policy, we've created a dashboard that empowers our team to monitor their own costs and emissions".
Edyn currently operates around 4,500 units across 33 properties, with another eight in the pipeline, including the imminent opening of Ember Locke on London's Cromwell Road. Last year the group secured £105 million in additional funding to support its European expansion plans.
To read the impact report in full, click here.
Report by contributing editor Mark Caswell.
Image: Ember Locke. Credit: Kensington Leverne.