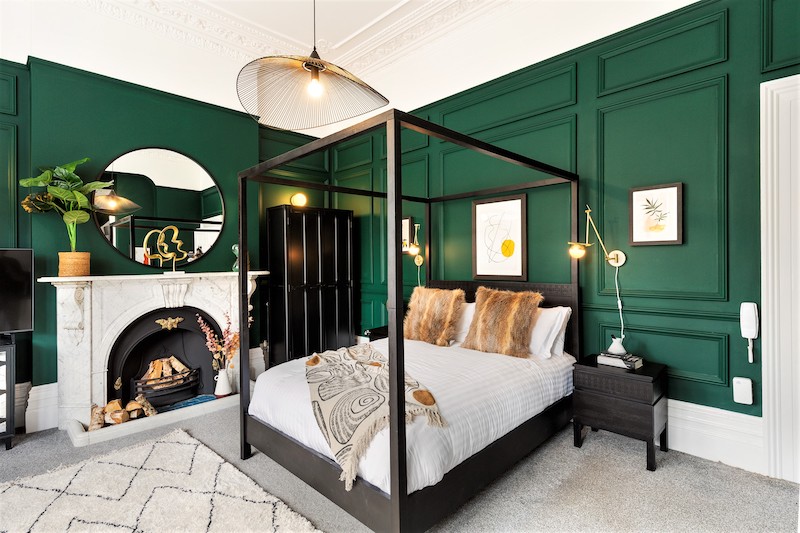 UK: Your Apartment, which offers serviced apartments in the UK, has added solar panels to two of its properties in a bid to be carbon neutral by 2030.
Arabica House in Bristol and Shepherd's Bush, London, both feature solar panels with the energy produced from the panels used to power the lighting throughout the properties. Arabica House also has SMART technology to save on heating and lighting when guests are out.
Your Apartment, which has properties in London, Bristol and Milton Keynes, has also released a summary of its latest sustainability policy on the website.
Your Apartment says initiatives in the future will include adding recycling units inside each apartment, incorporating upcycling into the interior design, adding Brompton Bikes at some apartments, bringing biophilic design into the apartments, as well as the public spaces, and ensuring any new properties (being custom built for Your Apartment) "undergo full environmental scrutiny to ensure that the businesses not only are designed and built as sustainably as is possible/achievable but also have purpose and support local communities."
Charlie Guest, managing director at Your Apartment said: "One thing which we are doing to lead the way as we continue to grow Your Apartment is to work more closely with landlords to achieve greener solutions…  we can then pass the benefits onto them and also to our guests."
You can read the summary of the policy here.
In general the serviced apartment sector has been a little behind in recognising the demand for sustainable properties from its customers. As we reported last month the annual Global Serviced Apartment Industry Report, GSAIR highlighted the impact of sustainability on the sector. Earlier this year 3,000 corporates, serviced apartment operators and agents took part in the annual survey. The report, which was published by Ariosi Group and compiled by Travel Intelligence Network, found that nearly 75 per cent of operators of serviced apartments deny sustainability is a big factor in corporate sourcing decision. This reveals a disjoint of understanding in the sector, as the report also shows 42 per cent of corporates say the greater awareness of business travellers means sustainability is "always" an influence with sourcing accommodation. A further 57.14 per cent say it 'sometimes' does and 64 per cent of agents say sustainability is important to their clients, thanks to greater awareness amongst travellers.
Other serviced apartment news includes Mansley Serviced Apartments achieving a Silver rating from Green Tourism and ISAAP launching its own sustainability standard for serviced apartments.
Image: Your Apartment