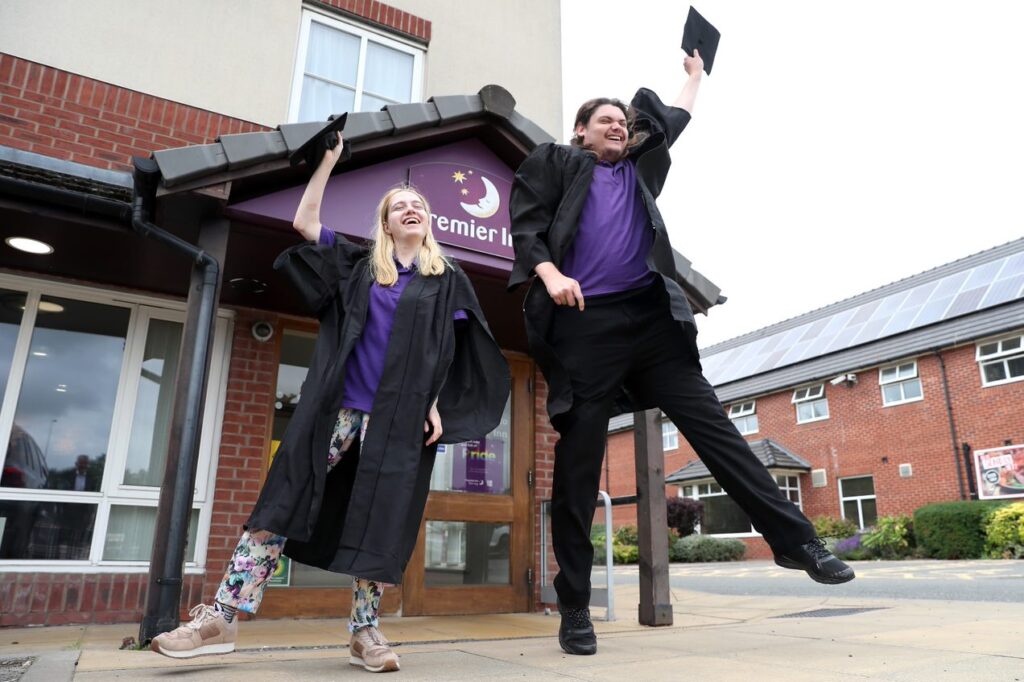 UK: Two students have graduated and found paid employment at their local Premier Inn after graduating from the Hereward College mini hotel.
Hereward College is for young people (age 16-25) who have complex disabilities and learning difficulties. The college aims to teach valuable hospitality skills, from guest relations to housekeeping, as well as learning about all areas of hospitality in a realistic hotel setting.
Used by a wide cross-section of the college's 320 students, the mini-hotel is a training facility and helps young people to learn skills in the hospitality industry. 
This year two students have graduated from the College's Supported Internship programme and found paid employment at their local Premier Inn's. 
Paul Cook, principal at Hereward College said: "I am so pleased to see that two of our Supported Internship graduates have now secured employment with Premier Inn and have paid jobs. Statistics show that only 4.8 per cent of people with disabilities known to services are currently in paid employment and by providing meaningful work experience and clear progression into the hospitality industry, we are going someway to creating positive outcomes for young people with disabilities".
The smallest Premier Inn in the UK is indistinguishable from a regular hotel, right down to 'do not disturb' signs on the doors and the same tea and coffee making facilities. It features three ensuite bedrooms, a reception desk and linen room. 
As part of its Force For Good programme, the hotel is a partnership project with Coventry's Hereward College, a national further educational college specialising in skills training for independent living, learning and employment for young people with disabilities and additional needs. 
Janet Tidmarsh, head of inclusion and development at Premier Inn said: "I am really proud of the work we continue to do with Hereward College, and the work our local teams have done to support the interns into employment.  With such a small number of those with disabilities in paid employment in the UK, we have a responsibility and an opportunity to change this through this important partnership".
One of the Hereward College graduates said: "I am really looking forward to working at my local Premier Inn. I have learnt a lot from working in the mini hotel at Hereward College and I'm excited to be in paid employment."
The tiny hotel at Hereward is the second Premier Inn of its type. The hotel company also has a three-bedroom training facility at Shropshire's Derwen College, which also supports young people with additional needs.
Premier Inn will open its first all-electric hotel in Swindon later this year.
Image: Supplied by Whitbread