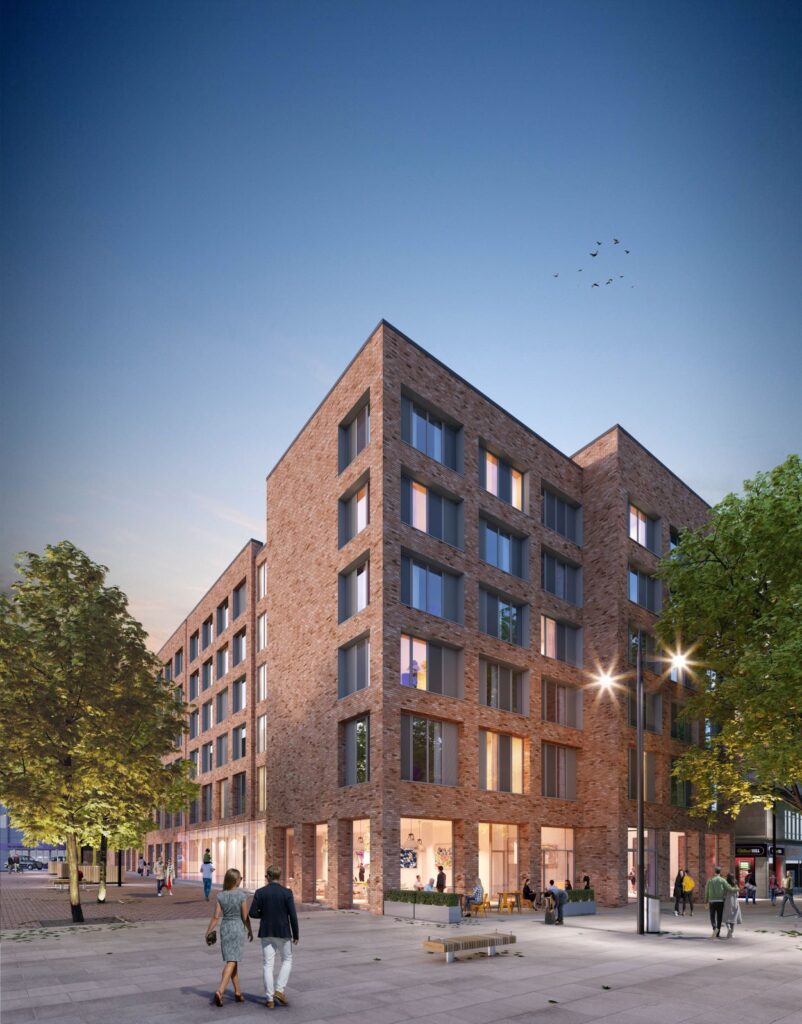 UK: Premier Inn will open its first all-electric property this year, as its owner Whitbread's net zero target is validated by SBTi.
The company, which owns Premier Inn, has released The Whitbread Net Zero Transition Plan, which outlines priorities, plans and projects to reach its newly validated SBTi carbon target. 
Whitbread's net zero target has been approved by the Science Based Targets initiative (SBTi). To achieve SBTi validation, the ambition of the Scope 3 targets is greater than in the published Net Zero Transition Plan, although the actions within the plan remain unchanged and equally valid. Scope 3 emissions are, after all, the tricky ones and the biggest emission area to harness and reduce.
Part of the Net Zero Transition Plan includes 100 per cent renewable electricity to be purchased across the entire Whitbread estate by 2026, where possible. Before that date, however, the first all-electric Premier Inn hotel will open in Swindon later this year. The Swindon hotel (pictured above) will be fully heated and powered by renewable electricity (grid and on-site), is built with market-leading insulation, energy efficient equipment and new water-heating technology such as the Mitsubishi Q-ton heat pump.
The Net Zero Transition Plan also goes into the details of how Whitbread is bringing its directly controlled (Scope 1 and 2 emissions) to net zero by 2040, and removing mains gas connection from the existing estate by 2040. 
The plan cites removing mains gas from its existing estate where possible, including more than 800 Premier Inn hotels, using a wide range of initiatives to embed decarbonisation throughout the business. Initiatives include the installation of Air Source Heat Pumps, solar photovoltaic (PV) panels, only using renewable energy and the installation of more energy-efficient kitchen equipment. 
Dominic Paul, Whitbread CEO, said: "Our Net Zero plan is integral to our business plan. Setting ambitious carbon reduction targets across Whitbread supports our people recruitment and retention, attracts more customers and has a positive impact on our local communities and suppliers. We are in a strong position as one of the few hospitality businesses to own its assets to leverage our rate of change and be confident of delivering our low carbon ambitions."
The release of the Net Zero Plan follows more than a decade of activity to drive down emissions, which has seen the company reduce its direct operational GHG emissions by 52.5 per cent so far. Earlier this month Sustainable Hotel News reported on Premier Inn cutting water consumption by 20 per cent per guest.
Rosana Elias, head of sustainability, added: "We have been working on reducing our climate impact for a while and have successfully trialled the installation of air source heat pumps in 40 of our hotels and use solar power across over 20 per cent of our estate. Today's plan doubles down on our commitment to reinvent budget hotels for the net zero age."
The plan is being driven by the firm's Force for Good sustainability programme, and its commitments and initiatives include:
Interim targets by 2030 to reduce Scope 1 and 2 GHG emissions 80 per cent per m2 and Scope 3 emissions by 58 per cent per m2 by 2030
100 per cent of new UK self-build developments constructed to net zero specifications from 2026.
Trial of a shadow cost of carbon in selected investment decisions.
Entire corporate car fleet in operation to be 100 per cent EV by 2030.
Working with a specialist food consultancy to measure the impact of embedded soy in Whitbread's supply chain
Elias added: "We want to provide sustainable and affordable accommodation and dining options, allowing our guests to make choices that align with their values without having to compromise on the product and service they receive. We don't claim to have all the answers now, but our plan will evolve over time and evolve as the technologies and policies that we rely on for success develop further."
Image: All-electric Premier Inn Swindon to open later this year. Courtesy of Whitbread.