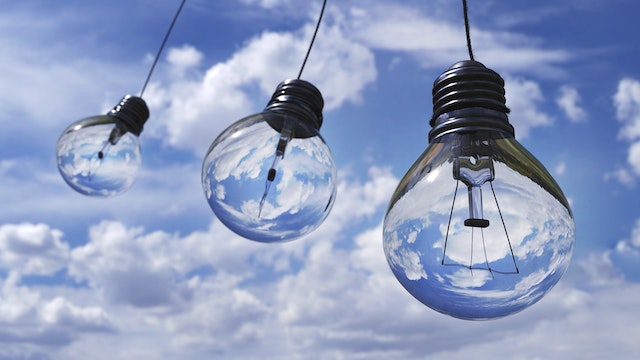 WORLDWIDE: Marriott International has published its 2023 Serve 360 Report sharing its progress in ESG efforts and future targets.
Marriott's sustainability and social impact platform, Serve 360: Doing Good in Every Direction launched in 2017 in support of the United Nations' Sustainable Development Goals.
The 2023 report noted that over the past year the company received an increasing number of inquiries for hotel-level sustainability data and information "most notably, details on third-party sustainability certifications". 
To respond to these requests, Marriott enhanced its external stakeholder engagement efforts to report on hotel-specific sustainability practices. 
Marriott International aims to have 100 per cent of properties certified to a recognised sustainability standard and 650 LEED, BREEAM, or Abu Dhabi's Estidama registered or certified hotels in the company's portfolio by year-end 2025. As of year-end 2022, Marriott had achieved the following progress: 28.8 per cent of hotels certified to a recognised sustainability standard, 267 certified or registered LEED, BREEAM, or Estidama hotels. The report notes that while Marriott is behind schedule on these goals, it is working with its internal and external stakeholders to improve both the access to and reporting of certification information.
Marriott is also working to revamp its approach to sustainability in meetings and events and the report says it plans to launch the Meeting Impact Report tool this year.
Last year, in line with its ESG strategy, Marriott installed a Serve 360 section each hotels' marriott.com website across its portfolio. The new section on individual hotel websites offers information such as third-party sustainability certifications, carbon and water footprint data, and select environmental practices, including EV charging capabilities and guest room recycling availability. As of year-end 2022, 86 per cent of Marriott properties had at least one sustainability attribute on their website.
Although the data in the report (check out pages 60-61) does show that year-on-year 2021-2022 the GHG emissions metrics increased, Marriott's VP of sustainability Denise Naguib explains that, "this was due to many of our hotels either were still lower in occupancy due to COVID, or completely closed…. the 2022 absolute metrics, as well as the intensity (kg per m2 of conditioned space) are significantly lower than the baseline of 2016."
GHG emissions in the regions look like they have increased year-on-year, but Naguib points out that this is largely due to growth across the portfolio, including conversions and additions of hotels. "As you'll see, the intensity metric (which is the easier way to compare), continues to decline from baseline."
And it's worth noting that the non franchised properties will be set to a 2019 baseline rather than 2016. At the moment there are only figures in the report from 2022. Marriott's VP of sustainability Denise Naguib said: "As we move into setting a science-based target, we expanded the scope 3 categories we are reporting on. As such, and given that we are moving to a 2019 baseline, we are not retroactively creating the 2016 baseline data for those figures. As we transition, and once we have an approved target, we'll show the 2019 metrics for those categories."
The full report can be accessed on the company's Serve 360 website but key achievements for the hotel group, and future goals are noted below:
Key achievements
Marriott has committed to reaching net zero emissions using SBTi by 2050.
More than 5,500 EV chargers have been fitted at Marriott properties worldwide. 
Swapping small plastic toiletry bottles for residential-sized bottles has saved 500 million little bottles of plastic going to landfill each year.
As of May this year 8 out of 13 Marriott International board members were women and/ or people of colour.
Women make up 47 per cent of Marriott's global directors – the goal is to be 50 per cent by the end of this year.
22 per cent of Marriott's US executives are people of colour with a goal to reach 25 per cent by 2025. 
To help with the war in Ukraine more than 650 refugees were employed by Marriott across Europe and 18,000 complimentary room nights given.
More than 1 million staff have been trained in human trafficking awareness since 2016.
Marriott's Serve 360 future goals:
Marriott International aims to source a minimum of 30 per cent of its overall electricity from renewable energy by year-end 2025. Last year 2.1 per cent of its electricity consumption was sourced from renewable energy.
Total water consumption in managed properties year on year 2021-2022 had actually increased from 115.3 million cubic metres to 129.4 million cubic metres, but was more even across the regions. The company aims to reduce water consumption per occupied room by 15 per cent from a 2016 baseline by year-end 2025. Currently it has a 6.3 per cent global reduction in water consumption per occupied room from 2016 baseline. While Marriott remains behind schedule on this goal, the company is continuing to explore opportunities to reduce water consumption at properties.
As part of Marriott's Serve 360 Goals, the company aims to reduce carbon emissions per square metre of conditioned space by 30 per cent from a 2016 baseline by year-end 2025 to 24.6 per cent. 
Marriott uses the EcoVadis assessment to check on responsible sourcing for 10 categories on its supply chain. As of year-end 2022, 73 per cent of manufacturers and 64 per cent of distributors within these categories have completed the EcoVadis assessment.  Throughout 2023, Marriott plans to continue to evaluate global suppliers in the top 10 categories using the EcoVadis platform and develop improvement plans for suppliers that are deemed "underperformers."
Marriott actively explores opportunities to provide access at hotels for people with disabilities. Marriott will continue to work closely with the disability community through the development of the "Room for All" initiative to evaluate room design concepts to improve the travel experience for guests with disabilities.
Anthony Capuano, president and CEO, Marriott International said: "Since its founding in 1927, Marriott has placed a priority on serving its communities and creating a positive impact wherever we do business. With our size and global scale, we recognise the part we can play in driving meaningful change, which we believe adds value for our business and for our customers. Marriott is integrating sustainability across hotel operations, design, and its supply chain, providing humanitarian aid to those in need, creating access to opportunity for underserved communities, and welcoming all who walk through our doors. We have been unwavering in our focus on driving change toward a more sustainable and equitable future."
Image: Pexels free photos