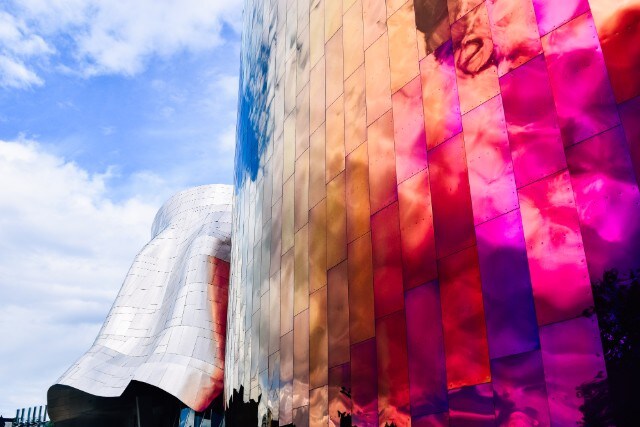 In our FOCUS ON series we look at common questions, acronyms and organisations when it comes to discussing sustainability and hotels. Today we are looking at LEED Certification.
What is LEED? LEED is a world-recognised green building rating system, which has been around since 1994. It stands for Leadership in Energy and Environmental Design. It was founded with the support of the US Green Building Council. It's a bit like BREEAM (Building Research Establishment Environmental Assessment Method), which has been around since 1990, but we will cover that another time. 
What does LEED do? It aims to evaluate buildings in the context of their environment, providing a framework for buildings to produce lower carbon emissions, be more environmentally friendly and be "healthier" for people who use them. It also looks at the positive impact on those within the community around those buildings. 
Who issues the LEED Certification? The Green Business Certification Inc (GBCI). It is the only body within the sustainability sector to exclusively give out LEED certifications (it also covers other certifications like EDGE, Sustainability Excellence and more).
How does a hotel building become LEED Certified? Hotels pay to register and then they have to provide data on seven aspects of the building, which have to be checked and certified by GBCI. The seven areas are: Sustainable sites, water efficiency, energy and atmosphere, materials and resources, indoor environmental quality. For each area the hotel is ranked with points and the highest number of points a hotel can achieve is 110, but getting 80 points or more means you are at the Platinum level (the highest LEED Certification you can achieve). Hotels can get points for being close to public transport or near green spaces – it's not all about the energy consumption, it's a whole way of living.
How many levels are there? There are four levels:
40-49 points LEED Certified.

50-59 points Silver Certification

60-70 points Gold Certification

80+ points Platinum Certification
What's the benefit of a hotel becoming LEED Certified? Buildings with LEED Certification will save money because of improved energy efficiency, they will have lower carbon emissions, which will meet ESG goals and contribute to meeting the UN's 17 SDGS. They will also be more attractive to conscious consumers and businesses looking to fulfil ESG goals, as well as open doors for tax credits and green funding.
Anything else? In February the top ten countries to use LEED was reported here. Top five were China, India, Canada, Brazil and Sweden. LEED is not as popular as BREEAM in the UK (BREEAM was developed in the UK for UK systems). Both are world recognised systems for built and new build projects. LEED certifications are reviewed every three to five years.
Photo: Supplied by LEED Certified Hyatt at Olive 8, Seattle.