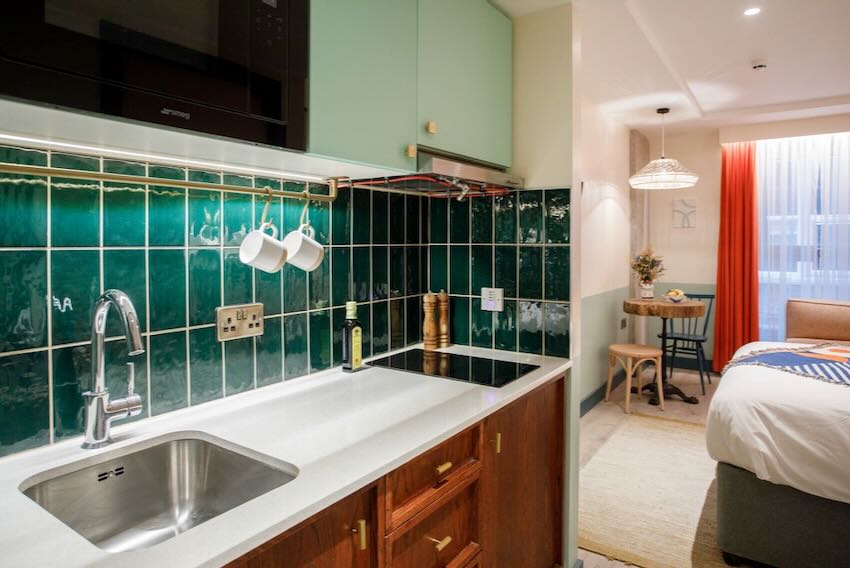 EUROPE: The Lamington Group, which is known for its sustainable operations, has announced the opening date of its room2 Belfast this autumn.
The 175-room "hometel" – a cross between a hotel and an apartment-style offering – is the fourth room2 and the first of the brand outside England. It will open on October 16th.
The hometel, offers snugs, studio apartments, suites and loft rooms equipped with kitchenettes, ideal for those staying longer than a few days or for families wanting to avoid eating out with children. There are also normal hotel style rooms for shorter business or leisure stays.
Other facilities at the Belfast property include a meeting space, a cafe, tea rooms and gym with Pelaton bikes, as well as a laundry room for those staying a little longer. The bar and lounge is available for both guests and local people to enjoy.
In line with the Lamington Group's sustainability pathway, which will see it aim to be net zero by 2030, the fully electric room2 Belfast includes rooms which only use power when they are occupied, solar energy generation and 100 per cent renewable energy.
Room2 Belfast will also have zero waste to landfil.
As we reported earlier this year room2 said the building was to rebalance its embodied carbon to zero on completion.
Other room2 locations are in London (Chiswick and Hammersmith) and Southampton. There are more room2's being developed in York, Glasgow, Manchester and Bristol.
Image: The Lamington Group