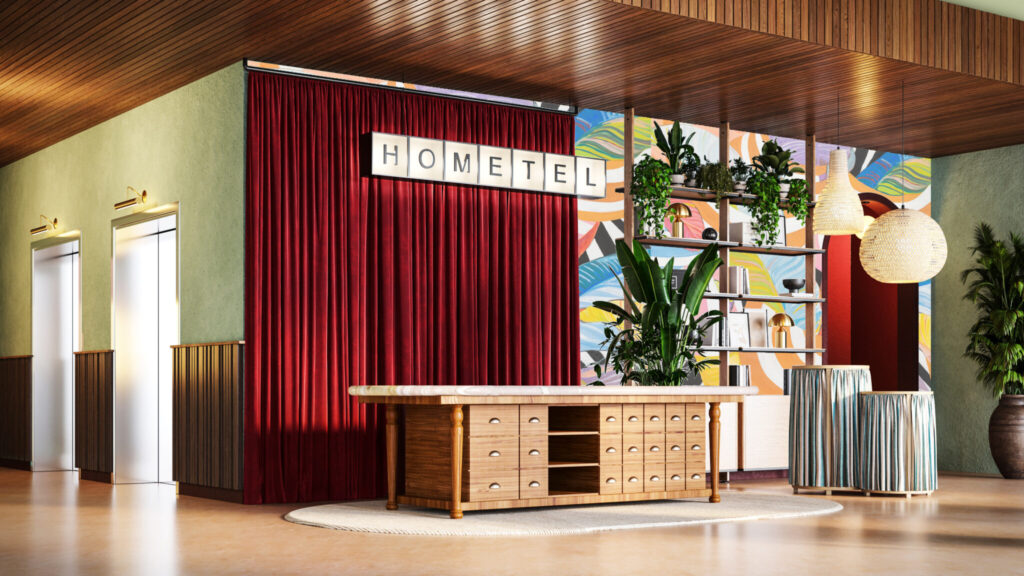 EUROPE: The Lamington Group is adding to its net zero "hometel" brand with the opening of room2 Belfast this summer.
The 175-room "hometel" – a cross between a hotel and an apartment-style offering – will be the fourth room2 and the first of the brand outside England. Other room2 locations are in London (Chiswick and Hammersmith) and Southampton. There are more room2's being developed in York, Glasgow, Manchester and Bristol.
In line with the Lamington Group's sustainability pathway, which will see it aim to be net zero by 2030, the fully electric room2 Belfast includes rooms which only use power when they are occupied, solar energy generation and 100 per cent renewable energy.
The building will rebalance its embodied carbon to zero on completion. The new hometel will also rebalance its operational carbon to zero each year. 
The property has also been designed to follow the WELL building standard, which means it takes a more holistic approach to design, including measuring air quality, making sure there is adequate daylight and warmth, as well as including plants and nature for guests to have a greater connection to the natural world (known as biophilic design).
The Belfast property will also have information available to guests about sustainable ways of living, and sustainability workshops for guests and locals to learn how to bring eco-friendly actions to their lives.
Room2 Belfast will be open for bookings next month.
room2 announced three more locations for its net zero brand in September last year. The new properties will be in York, Glasgow and Manchester with a further property opening in Bristol (currently in planning).
Premier Inn will open its first all electric property this year in Swindon.
Image: The Lamington Group