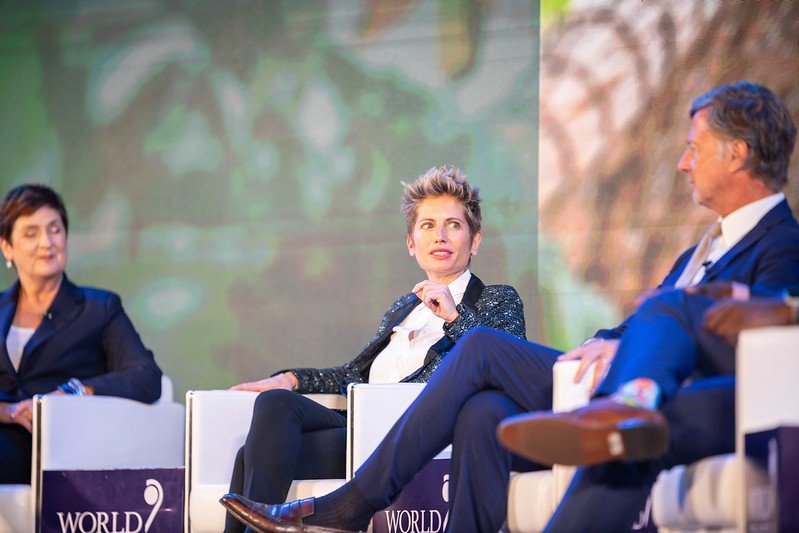 WORLDWIDE: The World Travel and Tourism Council (WTTC) has announced Iberostar Group's Gloria Fluxà as the new vice-chair and chair of its Sustainability Committee.
Fluxà has held the role of vice-chair and chief sustainability officer at Iberostar Group since 2018.
She is also trustee and chair of the Iberostar Foundation, which recently announced a partnership with non-profit organisation Planeterra to promote 36 community-based tourism projects.
WTTC highlighted Fluxà having been named named a Young Global Leader by the World Economic Forum in 2018, "for her tireless efforts to advance sustainable tourism, particularly in the area of marine and oceans preservation through the Wave of Change movement".
Fluxà takes over the WTTC Sustainability Committee role from Intrepid Group co-founder and chairman, Darrell Wade, who has held it since 2020.
Announcing the appointment Julia Simpson, WTTC President and CEO, said: "Firstly, I would like to thank Darrell for his hard work and dedication to the role over the last few years. His contribution has been invaluable.
"Gloria's impressive track record, her dedication to sustainability, and her vision for harmonising economic growth with environmental preservation and social impact, make her the perfect fit for her new role."
Fluxà said she was "honoured to take on this role supporting our industry's commitment to drive meaningful change", adding "responsible tourism isn't just a vision; it's a necessity for our planet and the well-being of our communities".
Earlier this month WTTC published a new report showing the diversity, equity, inclusion and belonging (DEIB) efforts in travel and tourism. Belonging: Diversity, Equity, Inclusion & Belonging in Travel & Tourism is the result of a collaboration between WTTC and HospitableMe, a global educational provider in inclusive hospitality.
Image supplied by WTTC.