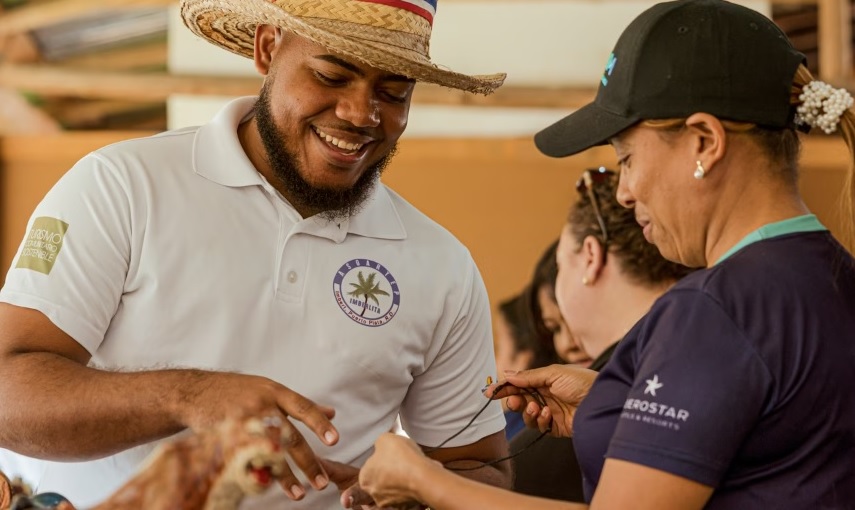 WORLDWIDE: Iberostar Group has announced a partnership with non-profit organisation Planeterra, to promote community tourism initiatives.
A total of 36 community-based tourism projects are set to be implemented through the Iberostar Foundation, which the group says will provide more than 955,000 potential travellers with community tourism experiences.
Iberostar said that the initiative would involve 35 communities and improve over 13,000 lives, by boosting the social and economic development of the local communities in which it operates, as well as protecting their ecosystems.
Three projects are already up and running in Mexico and the Dominican Republic – where Iberostar has 18 hotels and resorts – with the initiative set to be extended to all regions where the group operates by 2030.
The pilot projects include the conservation of cenotes in the Caribbean community of Chemuyil, in Quintana Roo (Mexico); the promotion of the cocoa growing and chocolate making process through the Chocal cooperative in Altamira, Puerto Plata (Dominican Republic); and the promotion of local wood carving techniques through artisans of the Petrified Wood Association from the towns of Imbert and Puerto Plata (Dominican Republic).
Sustainable Hotel News recently spoke to Dr Megan Morikawa, global sustainability office director at Iberostar Group, about the group's ambitious targets, how it is applying Winnow technology to deal with food waste, and how she believes it is imperative the industry tackles sustainability together.
Q&A: Megan Morikawa, global sustainability office director, Iberostar Group
Commenting on the partnership with Iberostar, Jamie Sweeting, president of Planeterra, said: "This partnership with Iberostar is a shining example that inspires the entire travel and hospitality industry. While major hotel chains have yet to embrace the integration of local communities, this project stands out for its true impact.
"With the potential to replicate this model across 16 countries and 100 hotel properties, Iberostar has the power to transform countless communities. Just imagine the extraordinary positive impact that could be achieved if other hotel chains were to follow and adopt this transformative approach."
Image: Iberostar Foundation