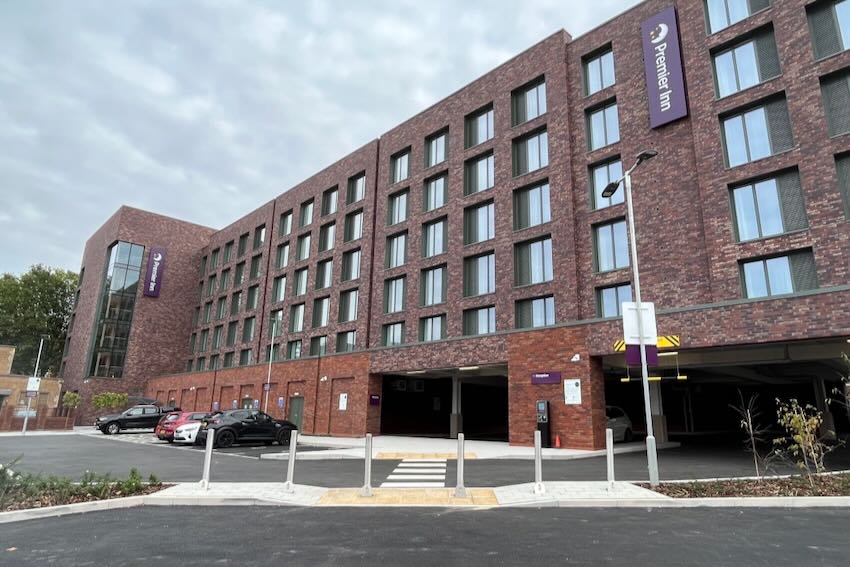 UK: Whitbread's new 195-bedroom Premier Inn hotel in Swindon, which is fully powered by renewable energy, has won an award for its environmental efforts.
It was named the winner of the Edie Built Environment Project of the Year award.
The Built Environment Project of the Year Award recognises construction, infrastructure and green building projects that have delivered significant emission reductions and environmental gains and recognises projects that have led the way towards a net-zero built environment over the past 18 months.
The new Swindon Town Centre Premier Inn opened in October and is the first Premier Inn to be designed and built without a connection to a natural gas supply and is powered entirely by renewable electricity.
Premier Inn Swindon marks a significant milestone towards Whitbread's commitment to reaching a position of no operational emissions by 2040 and net zero by 2050 – with its targets approved by the gold standard Science-Based Targets initiative (SBTi).
Sarah Ivory, environment manager and Will Silverwood, head of sustainability were there to collect the award.
Silverwood said: "We have been trialling energy and water saving technologies across our estate for many years and it is exciting to see us push the boundaries again at Swindon. The design is significant as it will become the blueprint for all future new build Premier Inns in time and will help us move away from fossil fuels that we are committed to."
The hotel's innovative features include:
Energy-efficient air-to-water CO2 heat pumps to heat water;
Low energy LED lighting with lighting controls and metering connected to a battery monitoring system with auto monitoring and targeting of energy use;
Solar photovoltaic panels installed on-site, with the hotel to purchase only renewable electricity from the grid – in line with all of Whitbread's owned operations in the UK and Germany;
A building envelope designed to meet BREEAM 'Excellent' standards, using an innovative Passivhaus-influenced 'fabric first' design to optimise energy use;
Minimised heat exchange with the outside through the use of natural sunlight and re-use of heat generated by electrical equipment;
Mechanical ventilation with passive heat recovery and an air source heat pump to keep the building at an optimal temperature in all seasons.
We wrote recently about the planned construction of the first Passivhaus hotel in the UK. Read more below.
You can find more information on Whitbread's transition plan to net zero here.
Image supplied