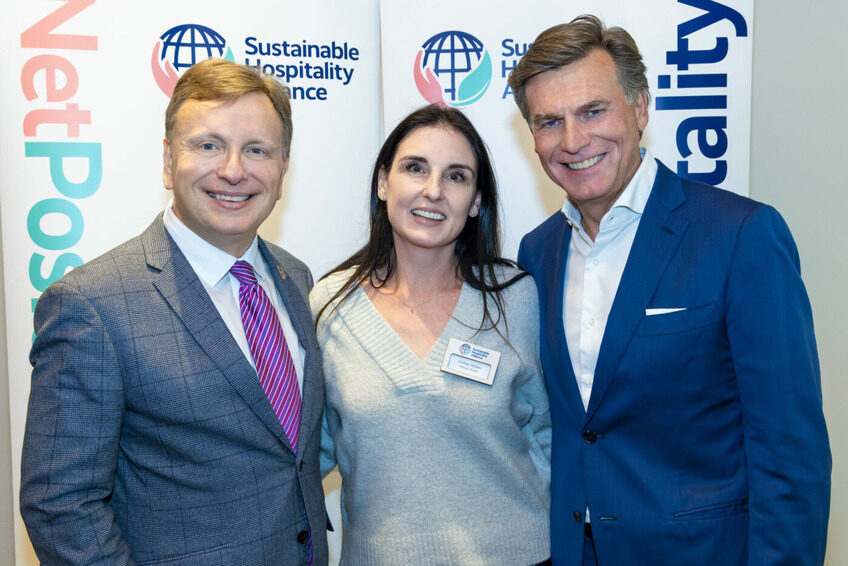 WORLDWIDE: Sustainability management platform Weeva has joined the Sustainable Hospitality Alliance as an affiliate member.
Described as "a digital platform that enables tourism businesses to adopt measurable and holistic sustainability practices to improve operational efficiency and build resilience", Weeva will have a seat on the Alliance's Senior Advisory Council, and will help drive collaboration on industry resilience and data-led sustainability.
The Sustainable Hospitality Alliance represents more than seven million rooms across 50,000 properties, with recent additions including luxury hospitality company Inspirato, and lifestyle brand Rove Hotels.
The Alliance said that Weeva would bring its expertise in addressing challenges faced by the hospitality industry faces as it targets Net Positive Hospitality.
Earlier this year the Alliance launched version 2.0 of its Pathway to Net Positive Hospitality, providing a four-stage roadmap "to accelerate hospitality towards a sustainable and contributory future".
Sustainable Hospitality Alliance launches Pathway to Net Positive Hospitality – version 2.0
The Sustainable Hospitality Alliance also said that the two firms were both working to address the challenges of measuring GHG emissions and facilitate more transparent, credible reporting.
Commenting on the news Julie Cheetham, managing director and co-founder of Weeva, said: "The pandemic brought home just how vulnerable the tourism and hospitality sectors were; and how connected they are to the natural world. Practically overnight, we went from being one of the world's biggest employers to the brink of collapse."
Cheetham explained that Weeva wanted to build a tool to mainstream and democratise sustainable operations and enable "even the most 'green-averse' properties to improve their impact."
"It's our mission to ditch the jargon, greenwashing and marketing ploys to make sustainability work for profit, people, and the planet."
Weeva is part of Nianova, which is described as a diverse community of people-centric, innovative businesses aligned in values, embedded in sustainable business practice, net positive impact and job creation.
Image: Supplied. The photo above shows the Alliance with Nianova Advisor's head of commercial development Lindsey Walter (centre).