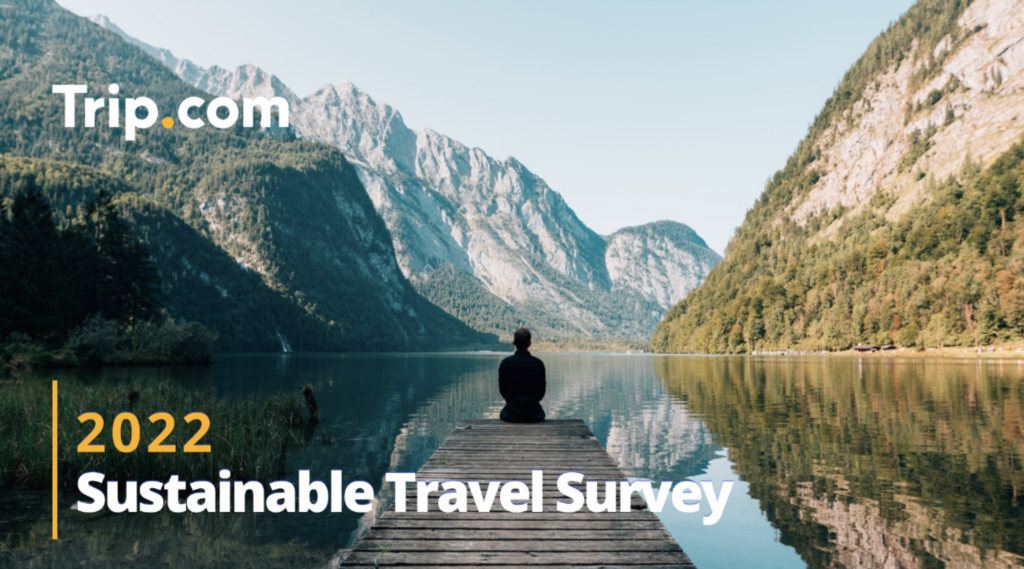 WORLDWIDE: Trip.com Group, a leading global travel service provider, has announced its long-term goal to build green tourism.
The company is working with travel partners to cover key areas across 10,000 products in the travel sector. 
This includes offsetting flights, zero waste camping, eco hiking and green hotels.
As part of the push for sustainable accommodation and travel, the corporate travel brand of the group, Trip.Biz, recently campaigned for "Green Hotels" and "Green Flights" in mainland China. 
Trip.Biz was awarded a Silver rating by EcoVadis, an internationally recognised corporate social responsibility (CSR) rating platform in 2022. 
Jane Sun, Trip.com Group CEO said: "We have always adhered to the vision of 'pursuing the perfect trip for a better world' and will work with our users and partners to further reduce carbon emissions in a more holistic and systematic manner. We still have a long way to go and much more to do."
As part of the Group's long-term commitment to improving sustainability awareness, Trip.com sent out a survey to its customers and asked them their thoughts on sustainable travel.
The 2022 Sustainable Travel Survey revealed that travelling sustainably is essential to most respondents. Barriers to sustainable travel were discussed, with respondents highlighting that the accessibility of sustainable travel products appears to be the biggest issue. Most respondents said that sustainable travel options aren't clearly labelled, so they aren't easily able to locate these options when choosing a travel product; and that sustainable travel options are lacking in general.
To keep up with its sustainability goals the Trip.com Group has adopted environmental initiatives, including building intelligent energy management systems, solar hot water systems, and renewable heating systems to reduce energy consumption.
Its headquarters in Shanghai has been awarded LEED Gold certification.
In 2021, Trip.com Group announced its ESG Committee and joined the UN Global Compact, committing to create a more sustainable future for tourism and society.
Booking.com also recently released findings from its Sustainability Report, which indicated the importance of staying sustainably for UK travellers.