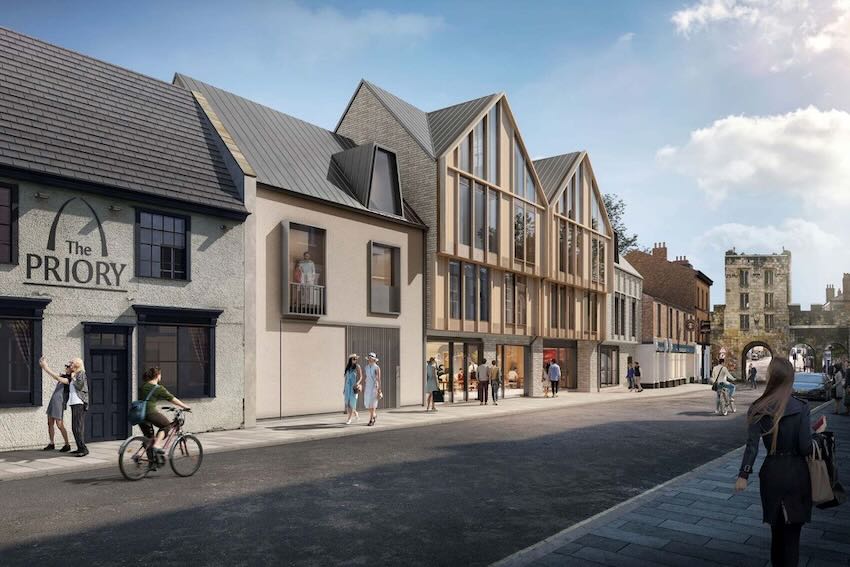 UK: Extended stay company, Supercity Aparthotels, has released its inaugural ESG report, which unveils it is aiming for net zero carbon by 2040.
The extended stay company owns and operates six properties in London, Manchester and Brighton, with a total 289 suites. Next year it will open in Leeds, York and Edinburgh.
Philip Houghton, managing director, said in the report: "I will not let our modest scale diminish our ambition to have market leading ESG credentials, which we will report on with transparency and pride."
Supercity Aparthotels is a member of the Energy & Environment Alliance (EEA), and is working to establish the tools, measurements and guidance so the sector can work together on best practices and accelerate efforts towards ESG goals.
The company's inaugural annual report covers data based on the last year.
Houghton added: "The entire stakeholder team at Supercity have been striving to "do the right things" from the creation of the business back in 2009.  Clearly there is an emerging framework against which we can report where we are as a business, and importantly, where we aim to get to and how we will get there.
"Our 2022/23 ESG report is our inaugural publication which sets out our framework and ambitions. I'm sure this will evolve over the coming years and we feel, as a business, it is a reasonable start. Much work needs to be done here, across our sector and supply chains so let's get to it!"
Supercity has already removed all single use plastics from its business and is operating its newest aparthotel in Brighton, which is BREEAM Excellent. But main goals from the report include: achieving Net Zero by 2040, driving forward reduction programmes over the next year including 100 per cent no waste to landfill, focussing on Scope 3 emissions, communication and engagement of ESG strategy.
The report also says it is likely Supercity will enrol as a business to SBTi  and look at scope 1 and 2 emissions, including purchasing from renewable energy sources once initial contracts are up. In the last year 51.93 per cent of energy came from the Grid while 26 per cent from renewable sources.
Supercity has broken down its next targets and commitments into three sections:
Opportunity – 
Inclusive and diverse employers with opportunity to progress through training
Community –  
Employing local people and contributing to homeless charities in the area. Supercity is working with the Mayor's Homeless Charity and Life Share in Manchester, Shelter from the Storm in London and Sussex Homeless Support in Brighton. The business encourages guests to contribute to these causes and carries out a number of fundraising activities
Responsibility – 
Supercity has policies around modern slavery and will undertake an audit of its key suppliers through 2023
Sourcing sustainable products, Supercity will undertake an audit of all its key suppliers in 2023 to understand any gaps in sourcing. Once this has been completed a programme will be developed to resolve any issues before the end of 2024
No waste to landfill – Supercity partners with certified "zero to landfill" waste collection companies across 75 per cent of its portfolio. The target is 100 per cent by the end of 2024
Minimise use of water – Supercity will start measuring water consumption and push for investments and best practice to minimise usage
To capture carbon emission data from this year (2023) 
Reduce Scope 1 and Scope 2 carbon emissions and to achieve net zero by 2040 reporting on progress annually. Through membership of the EEA, Supercity will be collating and recognising energy usage and greenhouse gas emissions across scope 1 and scope 2 through 2023/24
Scope 3 –  Communicate targets to suppliers and, in the coming year, continue to develop detailed plans. It is likely that suppliers support a range of businesses, large and small, who will share common goals in this regard
You can read the full report here.
In other extended stay news, Mansley Serviced Apartments recently achieved Silver rating from Green Tourism.
Image: Vincent & Brown architect rendering of the new Supercity Aparthotel, York.