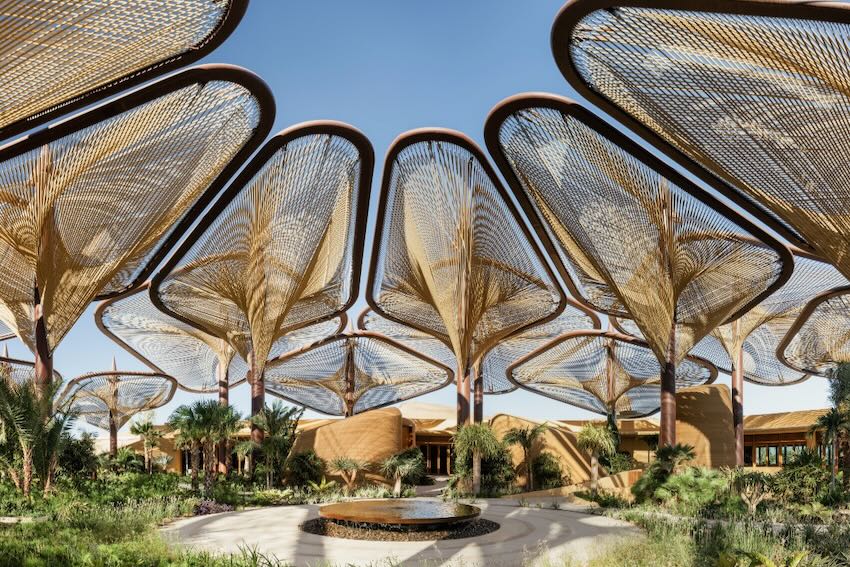 SAUDI ARABIA: Six Senses Southern Dunes, The Red Sea has opened in Saudi Arabia as the first hotel to achieve LEED Platinum status.
The hotel has achieved this partly because it has all of its electricity powered by its own solar farm.

The 36 guest rooms and 40 pool villas were designed by Foster + Partners, well known for its eco credentials. 
There are several sustainable initiatives run by the hotel including; a 60 per cent reduction of irrigation water use by opting for native plant species; still and sparkling water bottled at the on-site water plant with a plastic-free policy; The Earth Lab which offers workshops that bring conservation to life, and the Chef's Garden with a focus on health and well-being while celebrating the flavours of the region. 
Fredrik Blomqvist, general manager of Six Senses Southern Dunes, The Red Sea said: "Everything we're doing here reflects our unwavering commitment to sustainability and cultural preservation, while also pushing the boundaries of adventure and wellness."
The hotels offers adventure and heritage tours, a spa (pictured) and an Alchemy lab where clean skin care products can be handmade. 
There is also a gym, spin studio, yoga suite, cold plunge pool, steam room, and relaxation room.
Earlier this year Six Senses Hotels and Resorts announced its plans for its next wellness and sustainability sanctuary in the US's Napa County, with practices such as rewilding zones and the use of sustainable design and materials to help the resort achieve LEED certification. The sanctuary is due to open in 2026.
Next year will see the opening of the luxury hotel brand's first foray into Scandinavia with a "net-zero travel" hotel in Norway.
The 94-room hotel will be called Six Senses Svart – read more below.
Six Senses to launch off grid "net-zero travel" hotel in Norway
Image: Supplied