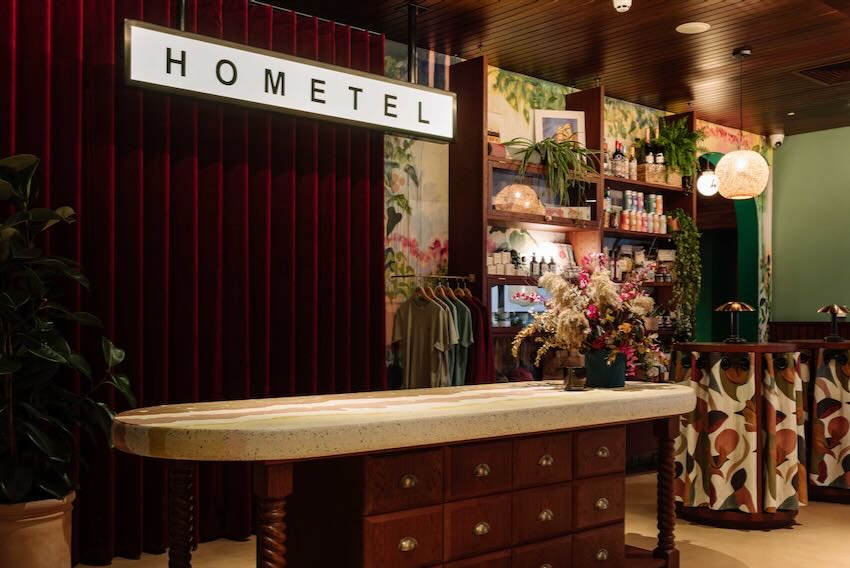 NORTHERN IRELAND: Recently opened room2 Belfast has announced it will be aiming for the WELL Building Standard's top spot, which is the Platinum Certification.
The WELL Building Standard aims for buildings to be developed with people's health and wellness at the centre of the design. 
The performance-based system measures and monitors features of the built environment, including anything that impacts human health. The standard looks at 10 functions within a building: air, water, nourishment, light, movement, thermal comfort, sound, materials, wind, and community.
The Lamington Group added to its net zero "hometel" brand with the opening of room2 Belfast this summer. In line with the Lamington Group's sustainability pathway, which will see it aim to be net zero by 2030, the fully electric room2 Belfast includes rooms which only use power when they are occupied, solar energy generation and 100 per cent renewable energy.
The building will rebalance its embodied carbon to zero on completion. The new hometel will also rebalance its operational carbon to zero each year.
To gain the WELL Building Standard, room2 Belfast will be awarded points within each concept based on the initiatives implemented throughout the property. room2 Belfast is targeting 80 points plus 5 per cent buffer to achieve the Platinum level.
Hotel has applied for the three-year cycle of V2 of the Well Building Standard. A spokesperson said room2 would be finalising its application and submitting it over the next week or so.
Some examples of what the property has already done to adapt the 10 functions are as follows:.
Air: installed air quality sensors to monitor temperature, humidity, and particulate matter.
Nourishment: Winnie's cafe and bar offers local produce and  plant-based options to reduce the carbon footprint of ingredients from farm to table.
Materials: room2 Belfast has partnered with a cleaning company which offers 100 per cent plant-based cleaning products.
A statement from room2 Belfast said: "This commitment is rooted in our unwavering dedication to fostering the comprehensive well-being of our guests. Beyond the physical aspects, we are devoted to enhancing their mental and emotional wellness during their stay. Simultaneously, our aim is to play a proactive role in fostering sustainable and responsible practices within the hospitality industry.
"By pursuing WELL certification, we believe in creating an environment that not only prioritises the health and comfort of our guests but also aligns with our broader commitment to environmental and social responsibility."
In order to maintain status as a WELL Certified project (which is typically valid for three years) buildings must meet requirements for recertification.
All existing room2 properties will follow the same procedures (where possible) and all future properties will be pursuing the certification to the same standard.
Image: The Lamington Group