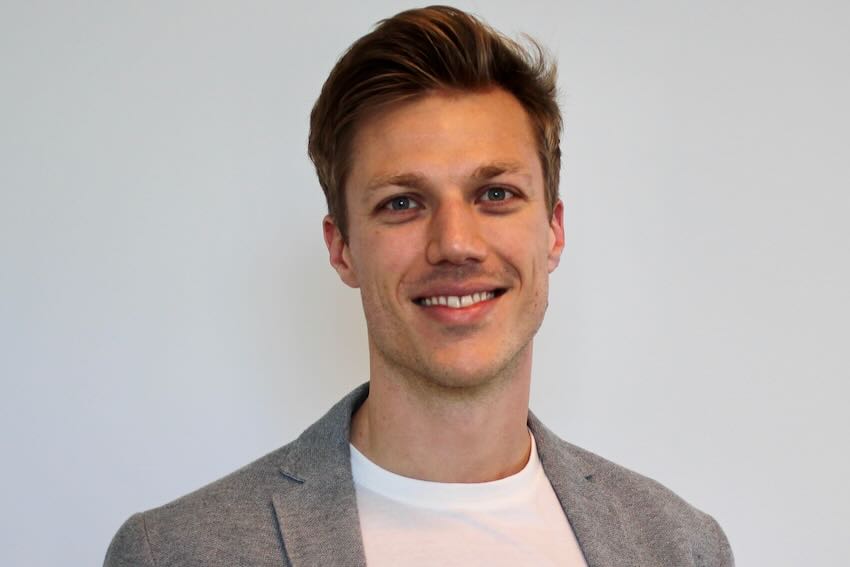 BeCause helps organisations collect, coordinate, and communicate their sustainability data, connecting certification entities, travel providers and distributors. It enables more than 17,000 hotels and online travel platforms to provide travellers with sustainability data. BeCause recently partnered with Booking.com and easyJet Holidays. We talked to Frederik Steensgaard co founder and CEO BeCause about growth, AI, what the green leaf really means on the OBTs and what the future holds for sustainable data and reporting.
You launched in 2018. Why was that the right time for the hotel industry to welcome BeCause?
FS: 2018 was an interesting time both because it was long overdue but at the same time there was still some more realisation needed to happen within the space. It's been difficult to move from sustainability being exclusively a competitiveness aspect, which it was back in 2018, but we were staggered by the lack of change and action happening because it was so clear consumer demand was asking for sustainable choices, and there was something preventing that from happening.
We looked at the problem and we saw the upwards spiral of supply and demand connecting around sustainability. People were using really old technology making it hard for hotels to connect and facilitate their own work and data flows – and at that point there wasn't even very many ESG reporting tools – and the few there were weren't really catered to understanding the specific nature of hotels hospitality and sustainability and the travel industry in general. From the supply side it cost a lot of time and resources and it was very error prone, so we had to wait for it to mature from being only about competitiveness, to also being about compliance. 
The green leaf symbol on some OBTs – how good is the sustainability data behind that? 
FS: We are already seeing different levels of trust creation available in the market, such as what is good enough, and what is the right kind of sustainability. Being GSTC-recognised as a body is one way of securing trust, but the OTAs and OBTs also ask certifications that are not GSTC-recognised to provide that trust in other ways, such as additional external audits from independent parties and then sample check some of that data. This ensures inclusivity at a point where it's about inviting people in to participate and upwards improve their sustainability practices and transparency.
To be clear, our role is about creating transparency about what's relevant rather than judging what is good enough, because that is a contextual thing anyway, and a moving target depending on the stakeholders expectations. Our job is to help standardise sustainability data and enrich it whether it has been validated or not, and the great thing, and reason why we exist, is that we believe when the market gets more rich and credible information then it naturally creates an upwards spiral so you are able to make more sustainable choices. A lot of statistics show that it creates an ROI for the supply side, and then they supply more and then it becomes a positive contribution. 
How can you help smaller, independent hotels with their sustainable data management? Or is that not on cards?
FS: It is absolutely on the cards. We hope to help everyone with their sustainability data and also to not exclude anyone. The way we help smaller or independent hotels is through the same value proposition as we offer the large chains, and that is efficiency. Hotel sustainability managers spend most of their sustainability management budget and time administrating and collecting and transforming and communicating their sustainability data, and that doesn't leave them a lot of time to actually talk about it and get it out to all the sales channels to make a difference for their business. So we come in and streamline that whole administration layer, saving them a lot of time and money and freeing up that time and getting that data out across all the different OTAs and other systems.
It's also about helping them identify their strengths and weaknesses. That could be about identifying the right certification as a small hotel in Peru or Nicaragua, what fits well and who has men on the ground to certify the hotel, but also if you identify weaknesses in food waste in the cafeteria then identifying the service providers (the sustainability solution providers) out there that specialise in helping you reduce your food waste – that's something that we can do a lot more efficiently than the hotel on their own. We have big data architecture and automatically match you with who might be best to help you out – and that helps the entire ecosystem thrive.
How do you measure the social side of sustainability? Will this be included in Because data? 
FS: Yes absolutely, we really advocate thinking about sustainability holistically. There can be a tendency to only look at the environmental side and it's not productive because poor social conditions lead to making bad environmental choices. Data is streamed in the platform and automatically mapped to, for example the CSRD reporting framework, but also others that are more industry-specific.
How does BeCause work with hotels' old data management systems?
FS: It's often about understanding how they operate currently and also about migrating from previous systems and connecting those systems, which automatically brings everything up to speed. Much of that data will have come from a different entity anyway, so apart from the historical data, all new present day data will have come through.
Do you think scope 3 emissions are difficult for the hotel sector in terms of how they report and measure them?
FS: Yes it's made out to be a monster and a lot of people panic but I actually think it's not to be regarded as impossible, because it's not impossible, and not difficult technically. It is more complex in the sense that there are many emissions sources to crunch through and cover, but that's why both internally and externally as a society we maybe need to move on from thinking about it as all or nothing, to it being a progressive journey. 
Once you have connected to that supplier they can now use BeCause for supplying data to hotels, and all other stakeholders. It takes a while and that's difficult to cope with when there is a bit of pressure to have 100 per cent of coverage in a short time.
You recently had an investment of $450,000 from Danish entrepreneurs-turned-investors Carsten Mahler and Daniel Heskia. How will that investment be used?
FS: A big part of the investment is not only the cash, but also the experience they bring. In terms of what the cash will be used for, it is about meeting the bottlenecks we have and meeting the demand we face. We are a young startup that has based its business model on the ability to serve on tech. There is also a human touch about being able to take in and secure an experience, and that requires a more commercial angle. We have been making sure it always matches the demand size, so we raised that round six months ago but we are already raising the next round and see the next level of opportunities and demand awaiting us. 
What will be the biggest change in sustainability data for the future?
FS: Today we have increasing high pressure from the market to disclose and gather data and you can count on BeCause to enable and automate that sustainability management. We believe that will lead to a complete overview and awareness of hotel strength and weakness, both for the managers internally and also the market externally, and this will in turn create a lot of change and impact. That's exciting, first because what is measured is managed, and it becomes tangible and important and a KPI.
There is this growing jungle of sustainable services, solutions and technologies out there, which specialise in helping a given hotel, and we will be there with our tech to matchmake those two parties so they meet each other. So that continues the virtuous spiral of travellers becoming more satisfied and content and self critical about travelling.
Second, automation will both be in terms of data administration (the connection and communication), but also in terms of AI in assisting non expert general managers in all these subject matters. When they have to think about what they should be doing in terms of benchmarking against the rest of the market, and what they could be doing, without feeling uncomfortable about making a mistake and running into greenwashing, AI will be a really good co-pilot in the future.
 You can read more about BeCause and its partnership with easyJet Holidays here and Booking.com below.
Booking.com partners with sustainability data startup BeCause
Image supplied.