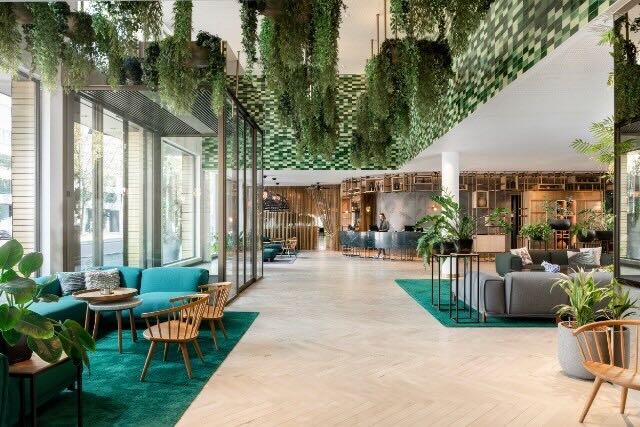 Worldwide: Hyatt Hotels Corporation has published its latest ESG reports including its Diversity, Equity & Inclusion (DE&I) report.
The group has also recently highlighted its progress across environmental and social impact initiatives, such as its renewable electricity roll out (as we reported earlier this month).
Hyatt's annual World of Care Report 2022 has information on its 2025 Change Starts Here commitments and its 2030 environmental goals. 
Margaret Egan, executive vice president, general counsel and executive sponsor of World of Care said: "As we move forward on our journey to help preserve and support thriving destinations, now and in the future, we will continue to challenge ourselves to listen, learn and take action against the evolving needs and priorities of our stakeholders."
Here are some highlights from both reports.
Food waste
As part of its waste and circularity goals, seven Hyatt hotels in Asia Pacific conducted food waste prevention pilots last year. The detailed tracking system showed an estimated 36 per cent reduction in food waste during the three month period. The World of Care report says Hyatt's goal is to achieve a 50 per cent global reduction in food waste sent to landfill or incineration per square meter by 2030 compared to 2019.
Environmental
Later this year, Hyatt will work with Hyatt-managed full-service hotels in the Americas region to make it easier for people to identify Hyatt properties that have been recognised for their environmental efforts. This will include those with Green Key Global, Green Key FEE, Earth Check and other organisations recognised by the GSTC.
For its climate change and water conservation goals Hyatt is aiming to achieve its 2030 science- based target, including reducing absolute Scope 1 and 2 emissions by 27.5 per cent from a 2019 baseline.
Responsible and diverse suppliers
Hyatt is working towards collaboration with suppliers to increase responsible sourcing of products and services and address climate change, deforestation, human rights, waste, public health, resource scarcity, biodiversity and animal welfare. As part of this work, Hyatt communicates with key suppliers about the importance of setting science-based targets for carbon reduction.
The Change Start Here commitments outline key DE&I goals around employment, development, and progression, as well as sourcing responsible suppliers.
Hyatt has been working towards a more diverse set of suppliers and has added 500 new black suppliers since 2020. At the end of 2022 black suppliers accounted for 34 per cent of diverse and woman-owned supplier spend, surpassing Hyatt's 2025 Change Starts Here 10 per cent goal. 
People
Hyatt's third-annual report of workplace diversity shows increased levels of people of colour leaders and managers in the US, with collective growth over 10 per cent since 2020.
Hyatt says in its latest DE&I report that it is 70 per cent towards its goal of doubling the roles of women in leadership roles outside the US by 2025.
Hyatt has added 360 women to leadership roles across the globe and 759 managers who identify as a person of colour within the US.
Hyatt's DE&I strategy includes its Change Starts Here and RiseHY (a global programme providing career pathways for young people). 
Hyatt runs the Hyatt Hotels Foundation to help survivors of human trafficking. Since helping to launch the American Hotel & Lodging Association Foundation's No Room for Trafficking (NRFT) Survivor Fund in 2022 with a US$500,000 contribution from the Hyatt Hotels Foundation, NRFT has announced its inaugural Survivor Fund grantees, including Safe House Project, Business Ending Slavery and Trafficking (BEST), Restore NYC and the University of Maryland's SAFE Center. You can read more about that here. 
Malaika Myers, chief human resources officer, Hyatt said: "Through World of Care, Hyatt is prioritising inclusive behaviours at all levels of our organisation, and we are committed to ensuring that our DE&I practices are more than just words on a page. It's about putting empathy into action and building an organisation whose leaders reflect the diverse communities in which Hyatt hotels operate around the world." 
To learn more about Hyatt's World of Care efforts and progress, see here or look at the highlights here. For the full 2022 DE&I Report see here.
Image: Hyatt Regency Amsterdam