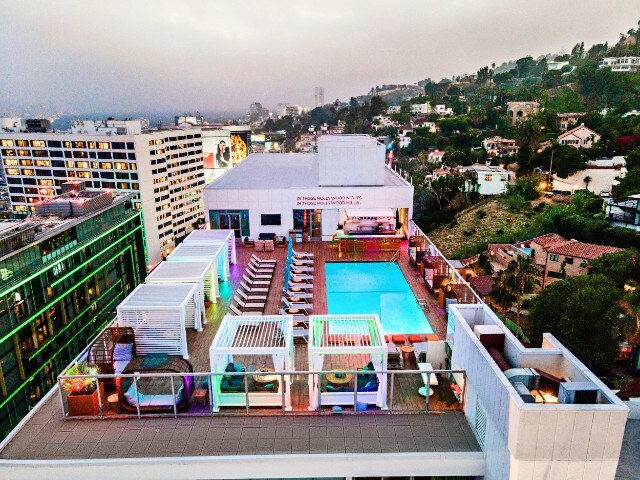 US: 14 Hyatt-owned hotels in the US have transitioned to 100 per cent renewable electricity using Renewable Energy Certificates (RECs) to match their electricity use. 
RECs are proof that 1 MWh of electricity has been generated from a renewable energy source and then put back into the Grid. Hyatt's RECs have been certified by Green-e Energy and will help Hyatt towards its aim of adopting renewable electricity across all its US hotels by 2030.
As part of Hyatt's sustainability framework (World of Care), the group is also working on science-based targets, reducing Hyatt's Scope 1 and Scope 2 emissions by 27.5 per cent by 2030, compared to 2019.
The 14 Hyatt-owned US hotels using the RECs to match their energy use, will collectively reduce around 43,000 metric tonnes of GHG emissions this year. This is equivalent to the amount of energy needed to power more than 5,400 homes for a year, or like taking 10,000 cars off the road.
Mike Waddell, corporate VP, asset management, Hyatt said: "An important focus of climate action is energy reduction through equipment upgrades and operational improvements. Adding the focus of renewable electricity purchasing is new to many in our industry in the US and we see an opportunity to make this option more approachable for our owners while continuing the efforts to drive energy efficiency across our hotels." 
The group of US hotels will also offer carbon neutral meetings and events this year by using carbon offsetting. The offsetting efforts are detailed in Hyatt's Event Experience Guides, which includes information for event planners on how to hold sustainable meetings.
Steve Enselein, SVP events, Hyatt said: "Inspired by Hyatt's World of Care platform, planners will learn about how they can work with a hotel to make their event more sustainable. We look forward to helping planners incorporate their sustainability vision and goals into their events."
The 14 Hyatt-owned properties powered by 100 per cent renewable electricity are as follows:
Andaz West Hollywood (pictured), Hyatt Centric The Pike Long Beach, Hyatt Grand Central New York, Hyatt Regency Baltimore, Hyatt Regency Long Beach, Hyatt Regency O'Hare (Chicago), Hyatt Regency Orlando, Hyatt Regency Phoenix, Hyatt Regency Antonio, Miraval Arizona Resort & Spa, Miraval Austin Resort & Spa, Miraval Bershires Resort & Spa, Park Hyatt Chicago, Park Hyatt New York.
In July we reported Dubai's FIVE Palm Jumeirah and Jumeirah Village hotels were the first in the country to obtain RECs.
You can read more about Hyatt's World of Care platform here
Image: Andaz West Hollywood, supplied by Hyatt.