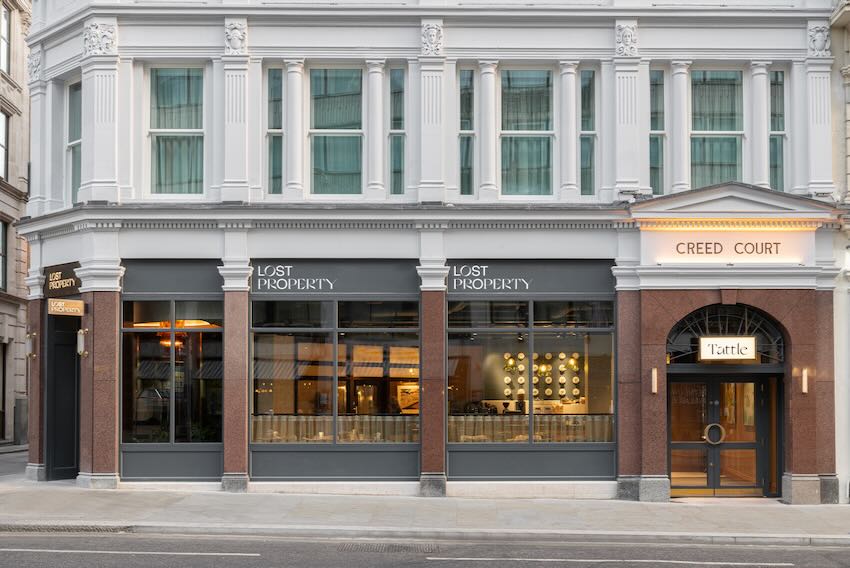 UK: Dominus Real Estate, a UK hospitality company and developer, has partnered with Green Key to progress on its path to net zero.
Three hotels out of the five-strong portfolio have achieved the annual accreditation for the first time.
Dominus' hotels Lost Property (pictured) and The Dixon, both in London and Courtyard Oxford City Centre were assessed against Green Key standards, which are set by the global Foundation for Environmental Education (FEE) and backed by the World Tourism Organisation and the UN Environment Programme. 
The final two hotels, Hampton by Hilton London City and Hampton by Hilton in Bath, aim to achieve the same status by the end of the year. 
The criteria for Green Key accreditation includes staff involvement, guest information and sustainable management of energy, waste, water, cleaning products, food and drinks. In England, the scheme is managed by environmental charity Keep Britain Tidy.
Emma Whitlock, programme manager said: "We are delighted to award three new hotels with Green Key certification: Lost Property, The Dixon and Courtyard Oxford City Centre. This award proves that luxury and sustainability can go hand in hand, meaning travellers do not have to compromise in order to curb their carbon impact."
Founded in 2011, Dominus is a British real estate developer, with a portfolio of investments, from hotels to residential properties, regeneration projects and mixed-use schemes and hospitality.  
Anupriya Rajpal, senior development manager at Dominus said: "Our journey toward sustainability is a source of pride. This achievement reflects our hotels' commitment to responsible choices that minimise our environmental impact, conserve resources, and enhance guest experiences sustainably." 
Keep Britain Tidy's Whitlock added: "The Green Key programme not only serves to recognise the specific achievements of each establishment but also to create a network within the industry for the sharing of innovation and best practice, which these three hotels will now join."
Read more about accreditation for sustainable hotels here.
Image supplied by Dominus