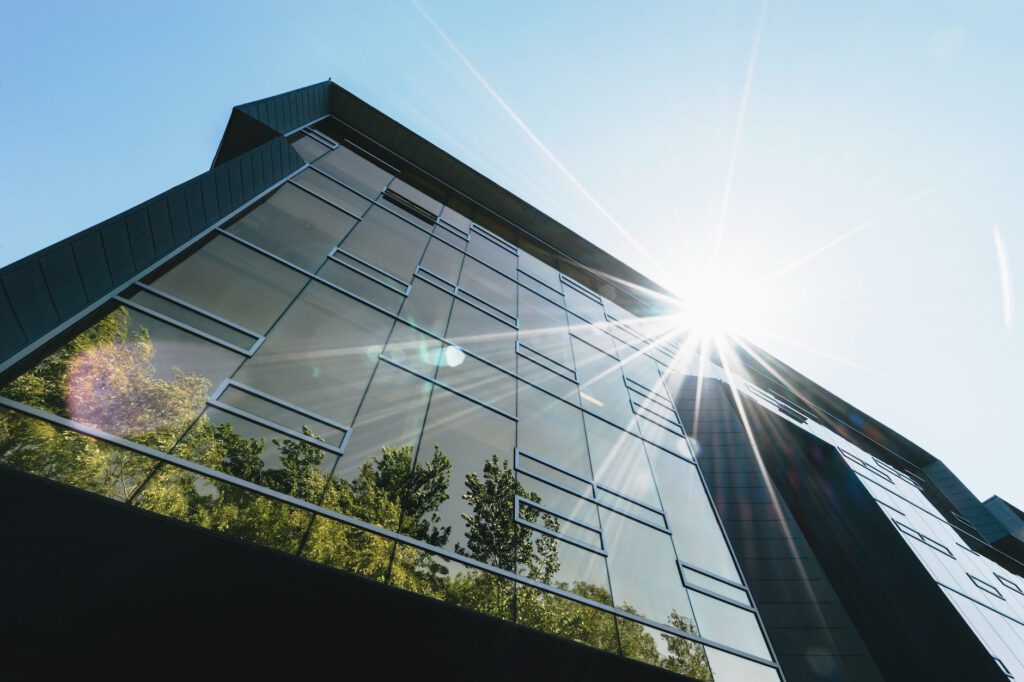 This area is complex, and the market is flooded… we look at how to navigate the sustainable certification market and what is worth a stamp of approval…
There are more than 200 companies worldwide offering sustainable accreditation and certification processes to hotels and hospitality groups. That's a lot to choose from, and the quality and offerings vary widely from self assessment which is submitted to receive a stamp of approval, to in-depth audits and regular "health checks" to make sure the sustainability targets set are being met. It's a headache for hotels and it's a headache for guests looking for more sustainable stays.
Last year Booking.com released its 2022 Sustainability Report with insight from more than 30,000 travellers from 32 countries. The research highlighted that for many people the impact of their trip on the environment does feature highly on their considerations when booking. 57 per cent of travellers from the UK wanted to travel more sustainably in the next year, which is a 27 per cent increase on last year's response. 71 per cent of travellers said that sustainable travel is important to them, and almost half of all respondents (42 per cent) cited that recent news about climate change has influenced them to make more sustainable travel choices. 
This demand for more sustainable stays is unlikely to go away but the amount of different certifications for hotels makes it confusing for everyone.
Randy Durband, CEO of the Global Sustainable Tourism Council says: "GMs of hotels all over the world are confused – the big players [in accreditation] – who are the big players? There are too many of them to be big. They are all suffering from lack of scale."
In this flooded market, there is no alignment, which makes it very difficult for hotels and guests to make sense of the different types of certification.
Of course there are a few big names which use a third party and have been around for decades, think of LEED and BREEAM, and more recently B Corp has shown it's worth as one to be contended with (there are hoops to jump through and companies have to prove they are improving on their targets).
But what other sector allows so many award bodies to give out their own awards after "coaching" a company? For some reason hospitality allows this to happen a lot of the time without a third party involved. Some accreditation companies charge a hotel or group of hotels to fill out forms in order to get a stamp of approval. It's like paying for a driving instructor to stamp that you've passed the test, after a few lessons.
As Randy Durband, CEO of the Global Sustainable Tourism Council says: "If you are going to follow international norms, we need to clean up the mess – certification is defined by ISO 17021. It is a judgement – not coaching."
The GSTC was created by the UN to be the certifiers of certifiers. So it sets the standards for tourism across the board. Something the Sustainable Hospitality Alliance also backs.
Claire Whitely head of environment, Sustainable Hospitality Alliance says: 'The GSTC are the certifiers of certifiers – they set the standards for what a robust certification should be and they cover environmental and social – all of sustainability and make sure certification recognised by them lives up to it. If accommodation providers are looking, I'd recommend the GSTC."
The Sustainable Hospitality Alliance, which represents over 40,000 hotels, equating to more than seven million rooms, helps hotels and accommodation providers with their sustainability goals and processes including offering the free toolkit with carbon and water measurements. The idea is the Alliance can guide a hotel or group on their sustainability journey.
The Alliance launched its Pathway to Net Positive Hospitality this month, which provides a practical framework to enable every hotel to work towards net positive impacts. It doesn't matter what stage the hotel or group is at on the journey to net zero, the Alliance will be there, and it backs the idea of a more aligned certification process.
The sustainable certification process will be one to watch in the sector. But those who embrace alignment and collaboration, as well as globally recognised third party approved standards, will be the ones moving forward with giant positive steps.