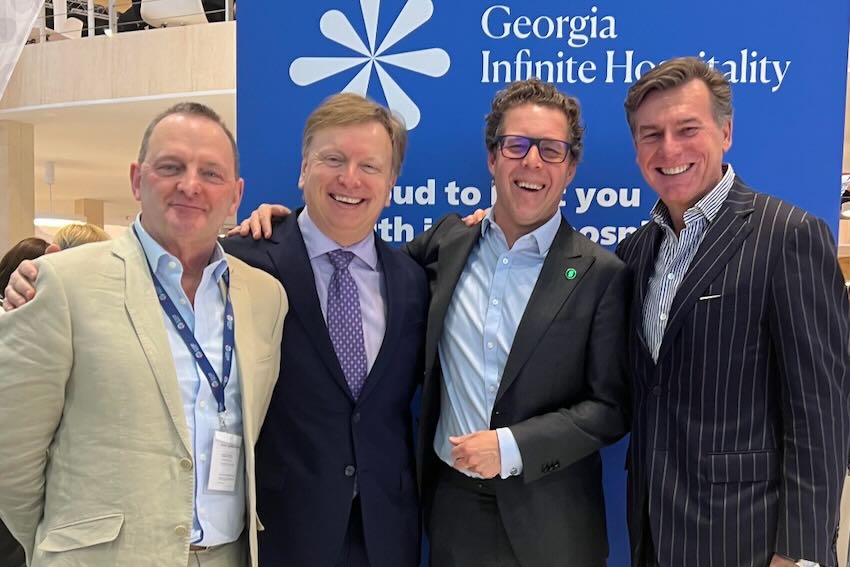 GEORGIA: Silk Hospitality is the latest hotel group to join the Sustainable Hospitality Alliance.
Silk Hospitality, the tourism and recreation arm of Georgia's Silk Road Group, manages and operates a variety of assets ranging from upscale hotels, residential projects, restaurants, luxury casinos and other leisure facilities. 
The group's hotels are located in Tbilisi, Batumi, and Tsinandali.  
Jordi Kuijt, CEO, Silk Hospitality said: "We are in hospitality for the long term and with the support from the Sustainable Hospitality Alliance we are confident that we will learn from the industry, on how to make our business even more sustainable going forward." 
 The Alliance will work with Silk Hospitality to address key challenges affecting the planet and its people, local destinations and communities. It aims to use the collective power of the industry to deliver Net Positive Hospitality.  
 Glenn Mandziuk, chief executive officer, Sustainable Hospitality Alliance, said: "Our new member, Silk Hospitality, is a fantastic addition to our Alliance, bringing a range of hospitality organisations to the table. 
"Their values align with the Alliance and I am particularly looking forward to working with them on their value involving community- a key focus for the Alliance as we look to give back more than we take away in destinations, through our Net Positive Hospitality programme." 
 The Alliance, which has more than 40 donor and affiliate members to date has a reach of seven million rooms across the world.
Image above supplied: L-R – Patrick O'Meara, head of business development (Alliance), Glenn Mandziuk, CEO (Alliance), Jordi Kuijt CEO (Silk Hospitality), Wolfgang Neumann, Chairman (Alliance).
In March this year a merger was on the cards between the Sustainable Hospitality Alliance and GREEN Hospitality (Pangaia Solutions Limited) in Asia Pacific. The idea of the merger would be to combine GREEN Hospitality's reach and experience in Asia- Pacific, with the Alliance's global network. An update on the merger will be provided later this year.
Sustainable Hospitality Alliance looks at merger in Asia Pacific expansion