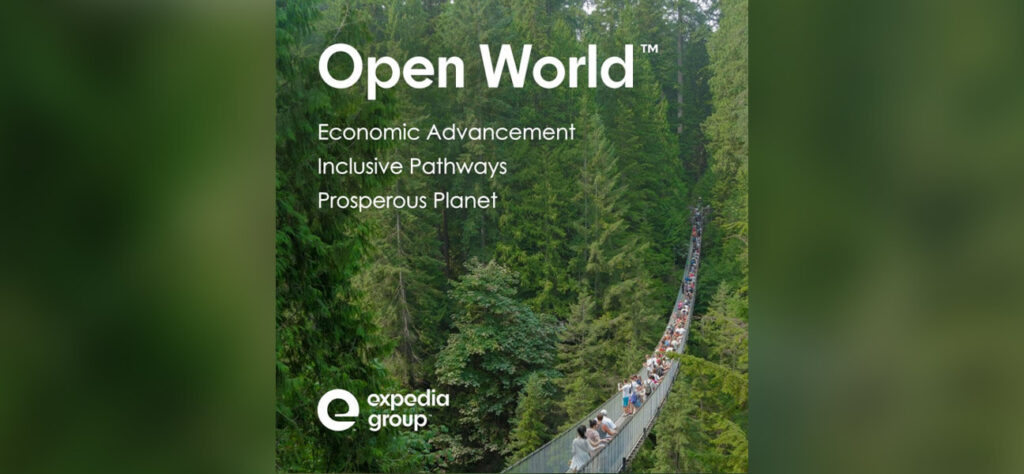 WORLDWIDE: Expedia has launched its new global social impact and sustainability strategy known as Open World.
The Open World social impact and sustainability strategy complements the Open World technology platform, which launched earlier this year. The platform was created for partners to leverage and offer products and services which would work together in the travel ecosystem.
Peter Kern, vice chairman and CEO, Expedia Group said: "Travel is transformative. It broadens horizons, strengthens connections and changes perspectives. With our new Open World social impact and sustainability forward-looking plans, we will further our mission to power travel for everyone, everywhere. Travel needs to lighten its footprint on the planet, and everyone should be able to experience it and receive the associated benefits. Now is the time to innovate the existing model. We have a responsibility to enable a stronger, more sustainable industry."
Open World aims to foster a healthy planet and a travel industry that mitigates and adapts to climate change. The sustainability parts of the report includes a Q&A section with Expedia's CEO Peter Kern.
Q: How is Expedia Group helping advance a more sustainable travel industry?
"Our collective industry must recognise that we impact the environment with every travel experience we sell. At the same time, travel is one of the biggest economic drivers for many communities throughout the world; we must ensure the future of travel for generations to come. As travellers are increasingly shopping their values, they are turning to our platform for inspiration and guidance, and we will be ready to meet this desire for greener, more responsible choices. We're committed to working together with our partners and peers to ensure the industry can fulfil the scientific imperative of Net Zero by 2050. This commitment encompasses our initiatives with the UNWTO and the UNESCO Sustainable Travel Pledge, among others, to accelerate sustainability in the travel industry. And we've already started at home with our LEED Gold Certified Seattle headquarters and the purchase of renewable electricity to power our offices worldwide."
Expedia Group recently joined the Travalyst Coalition (helps travel companies deliver sustainability frameworks and methodologies to travellers worldwide). and signed the Glasgow Declaration for Climate Action in Tourism along with more than 450 organisations.
Under the declaration, Expedia Group will support the global goals of cutting emissions in half over the next ten years helping the travel industry achieve Net Zero emissions as soon as possible before 2050. 
Expedia Group is also developing a long-term climate action plan. A partnership with The Travel Foundation will offer training and practical guidance to destination marketing organisations (DMOs), enabling them to manage change at a local level.
Booking.com released its sustainability report earlier this year.