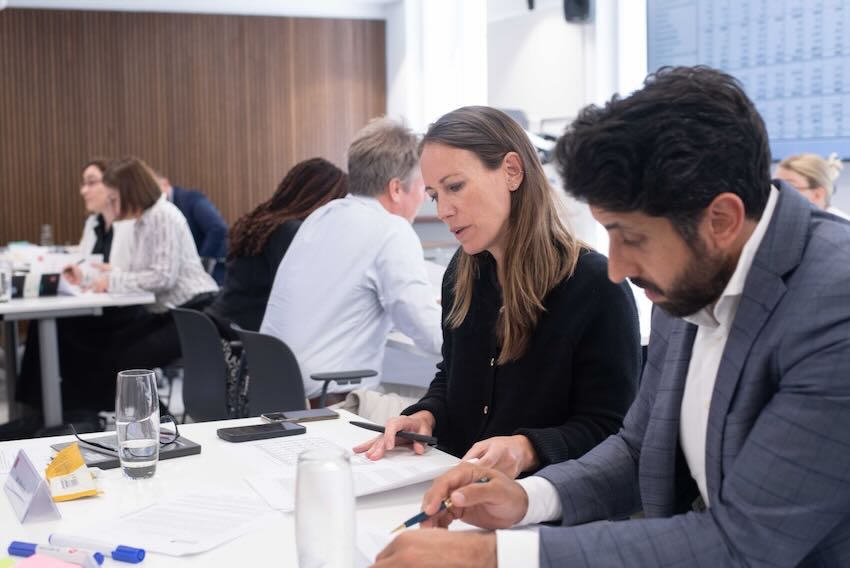 UK: A new course about ESG, and aimed at hospitality leaders, is launching in September in a partnership between the EEA and King's Business School.
The hospitality sector's Energy and Environment Alliance (EEA) and King's Business School are launching the executive education programme to help hospitality businesses with their ESG practices.
The online course has been developed with input from the industry's leaders to help them to embed Environmental, Social and Governance (ESG) measures in their businesses. 
Starting in September this year, the course has been tailored to the needs of those in leadership in the hospitality sector, including asset owners, brands and franchises. The aim is for executives to develop a personalised action plan enabling them to lead and inspire change across many areas of their business.
Over the course of six months (with one day at King's Business School – the newest faculty at King's College London), the programme will give an overview of current and planned regulation and ESG reporting requirements, with a particular emphasis on climate change and the sector's social impact through its employment practices and the interaction between staff and guests. 
The EEA said that COVID and energy price fuelled inflation have changed the investment environment in the hospitality sector, providing both an impetus and an opportunity to engage with ESG, as well as accelerate progress on environmental measures in order to reach net zero CO2 emissions by 2050.
The course will also cover green financing options and look at how to align consumer preferences and behaviour to achieve more sustainable outcomes through marketing. 
Ufi Ibrahim, chief executive of the EEA said: "The majority of investors in the sector believe that at least half of the measures needed to improve energy performance will involve capital expenditure. Taking the necessary steps may mean accessing new forms of green finance and there is a need for education if they are going to do so successfully."
Giana Eckhardt, vice dean for engagement and executive education at King's Business School said: "It's exciting to be offering a programme for a sector that has such a significant global impact and such a compelling and immediate opportunity for change. We are proud to work with the EEA to provide a programme that will forge a network of engaged, proactive industry leaders with the knowledge, connections and ambition to drive sustainable business practices forward across the sector."
The partnership will develop further through the creation of a complementary ESG course for general managers and hotel operating teams – more details coming soon.
The executive leadership ESG course starts September 22, 2023. Found out more here.
In September last year Agoda, the digital travel and booking platform, teamed up with the Global Sustainable Tourism Council (GSTC) to sponsor 50 Singapore hotel professionals to attend a sustainable hotels course, to enable them to take the lead on sustainable pathways for their hotels.
Image: Supplied courtesy of King's Business School