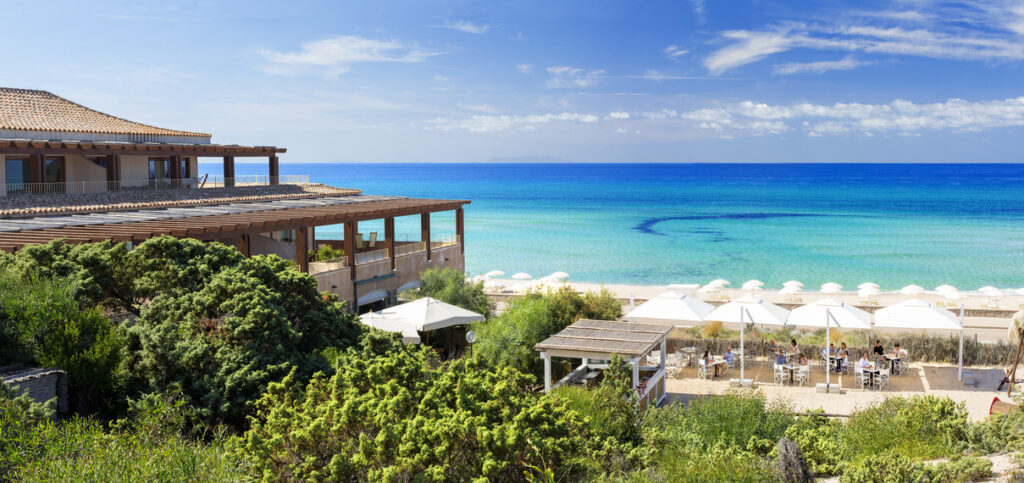 SARDINIA: Delphina Hotels & Resorts has completed the installation of photovoltaic systems at two of its properties.
The independent hotel group has installed nine single and 30 double solar canopies at its Resort & SPA Le Dune in the seaside town of Badesi in northern Sardinia. The system supplies 752.1 kWp (kilowatt peak) of power, which Delphina says caters for "internal energy consumption and electric car charging".
A second facility has also been installed at Park Hotel & SPA Cala di Lepre in Palau, northern Sardinia, consisting of 421 solar panels producing 231.5 kWp of power.
The group said that a third solar plant is set to be built next year "within a company connected to Delphina".
Hotels are increasingly turning to solar panels to supplement their energy needs, with recent examples in the UK including The Tawny Hotel in Staffordshire, Headland Hotel in Newquay, and Crowne Plaza Belfast.
Delphina highlighted other sustainable initiatives, including the use of 100 per cent green energy at all of its hotels and main office, which it says has saved 20,663 tonnes of CO2 emission over the last six years.
The group also claims to have saved 722,871 plastic bottles through its plastic-free policies in the past four years.
Libero Muntoni, general manager at Delphina hotels and resorts, said: "The completion of the two solar plants represents a significant achievement towards our goal of total energy independence, and these awards are a testament to the forward-thinking path we embarked on thirty years ago.
"We'll continue striving to offer an increasingly eco-friendly holiday experience that respects and protects the unique and wonderous natural Sardinian environment."
The group has also just been recognised by the World Travel Awards, winning Europe's Leading Green Independent Hotel Group 2023.
Image supplied by Mason Williams PR.