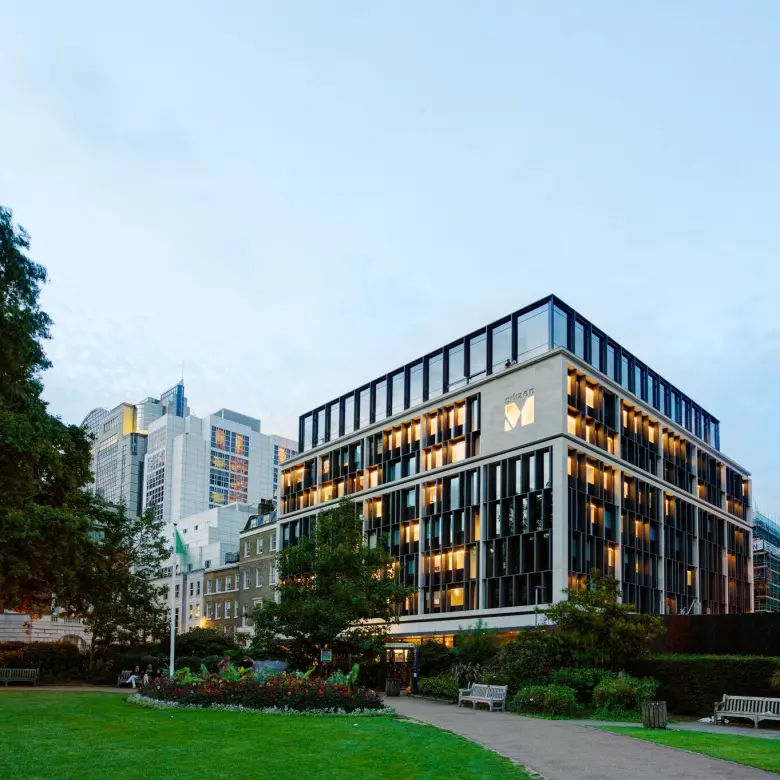 WORLDWIDE: CitizenM has released its annual ESG report which outlines how the global brand is setting high standards across its 31 properties.
Founded in 2008, citizenM has 31 hotels across 18 cities worldwide, and the 120-page report focuses on credible ESG data, green building standards, transparency in salaries, and decarbonisation. 
The 2022 report outlines achievements, along with commitments to policy and performance goals, including a blueprint for building and operating healthier, greener hotels, increasing support for people and communities, and heightening the brand's transparency through stronger reporting and disclosure practices. 
CitizenM is on track to have net zero operations (Scope 1 and 2 absolute GHG emissions) by 2040. Scope 3 emissions have been identified and a reduction target will be set by 2024.
The report says of Scope 3 emissions: "We are currently in the process of expanding our Scope 3 coverage to include all relevant reporting categories (from our value chain to embodied carbon within our buildings). The expanded Scope 3 inventory will be rolled out in 2024."
In 2022, citizenM also started including its "Scope 3 Upstream Leased Assets" in addition to previously included categories (business travel and waste generated in operations) in its inventory while improving its data collection processes. This also means the report's current GHG emissions from business travel are limited to air and rail travel.
Because of COVID the benchmarking baseline for the sector has been more difficult – citizenM's 2022 report says: "Benchmarking against our baseline is currently not feasible. However, we anticipate that by 2023, we will have access to consistent data and eagerly look forward to that."
Key takeaways from the report include:
At the booking stage a snapshot of ESG data for each citizenM property 
Data offering corporate bookers how staying at citizenM will reduce their environmental impact. 
Third party-reviewed and certified data on key metrics like water, waste, emissions and energy usage.
10 per cent of citizenM hotels are LEED or BREEAM certified or undergoing the certification procedure.
The ESG report also reveals that citizenM maintains the highest five-star rating from the third-party sustainability benchmarking group GRESB, which offers an objective, external verification of the company's energy, emissions, waste, and water consumption figures. 
Significant green building achievements were in Boston, Chicago, Washington and New York.
citizenM CEO Klaas van Lookeren Campagne said in the report: "As both owner and operator of our hotels, citizenM recognised a unique opportunity to make a difference by building efficient and sustainable buildings. Controlling how we build enables us to meet our goals of the future."
Highlights from the new ESG report include: 
Renewable energy: 100 per cent of citizenM hotels are powered by green electricity.
Waste: diversion of 95 per cent of waste away from landfills in 2022
Green finance: securing a €480 million (US$520 million) sustainability-linked loan for key properties in citizenM's portfolio.
Plastics: avoiding the use of 1.7 million plastic bottles through new operational policies.
Cleaning chemicals: setting new cleaning standards to minimise chemical usage during housekeeping.
All areas of the hotels have individual light and temperature controls.
Food waste reduced with intelligent portioning and packaging as well as using the TooGoodToGo app to sell on leftovers.
Human rights policy – In 2022, citizenM continued to roll out human trafficking training in the US and has set a goal for all hotel employees to take the training. CitizenM suppliers must be on the same page and the hotel company ensures this ensure this with responsible procurement principles to identify potentially high-risk suppliers for further assessments using the EcoVadis tool. We covered a story about Marriott and its human trafficking charity earlier this month.
For this year and beyond, citizenM highlighted the connection between a company's financial performance and its impact on society and the environment. This comes as citizenM expands across the globe with 11 hotels in the pipeline and recently launching hotels in Paris and Miami, with its first foray into Texas later this year.
Upcoming developments include sites in London, Dublin, Rome, Miami, Washington DC and Menlo Park, California.
CitizenM's CEO, Klaas van Lookeren Campagne added: "We know that transparency regarding climate-related data, risks and opportunities will be critical to maintaining the trust of stakeholders. We also recognize that citizenM is in a unique position as both owner and operator of our hotels, which gives us a powerful opportunity to make a difference. Talking is good, but doing is better. The planet cannot wait."
The company has ESG ingrained in its culture and having dedicated time and people creating and pushing forward an ESG strategy is held high. CitizenM's board of directors has collective responsibility for overseeing the management of impacts, including climate-related risks and opportunities. They're advised by the ESG Team and the Risk Management Group in line with the company's approach to climate-related risks and opportunities. Environmental, social governance topics are presented bi- annually at board meetings, including climate-related risk updates.
You can read the full report here.