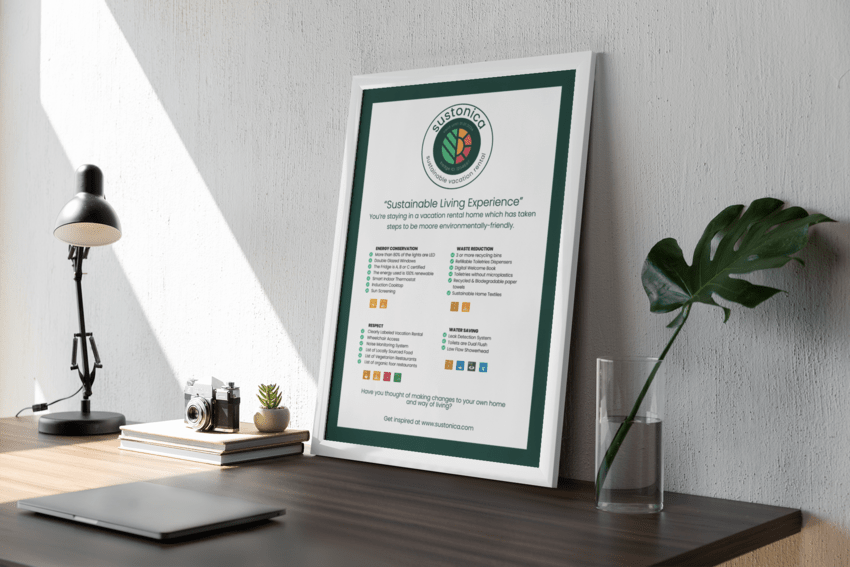 BARCELONA: Sustonica – a sustainability certification programme for short-term rentals – has partnered with online travel agent Booking.com.
The Barcelona-based company claims to be the first dedicated sustainability programme for short-term rentals globally, with its certification badge based on ten of the 17 UN's Sustainable Development Goals (SDGs).
The programme's aim is to showcase short-term rental properties which have "implemented sustainable practices, such as energy efficiency, waste reduction, water conservation, promoting the destination and minimising the negative impact on the community".
Participating properties are externally validated by professional auditors according to ISO19011:2018 guidelines, and must achieve a minimum of 20 per cent of the required criteria, as well as increasing their score each year.
Under the new agreement with Booking.com, Sustonica-certified properties appear in the highest Level 3+ tier of the OTA's Travel Sustainable Programme, reserved for those properties which have been externally certified.
Booking.com launched its Travel Sustainable Programme in 2021, and last year introduced badge levels to help illustrate a clearer pathway for accommodations to work towards eventual certification.
Sustonica also highlighted Booking.com's recent Sustainable Travel Report 2023, which showed that nearly six in ten travellers (59 per cent) want to filter their booking options to those with a sustainable certification next time they book.
Booking.com report finds travellers are battling with cost and conscience
Image supplied by Sustonica.