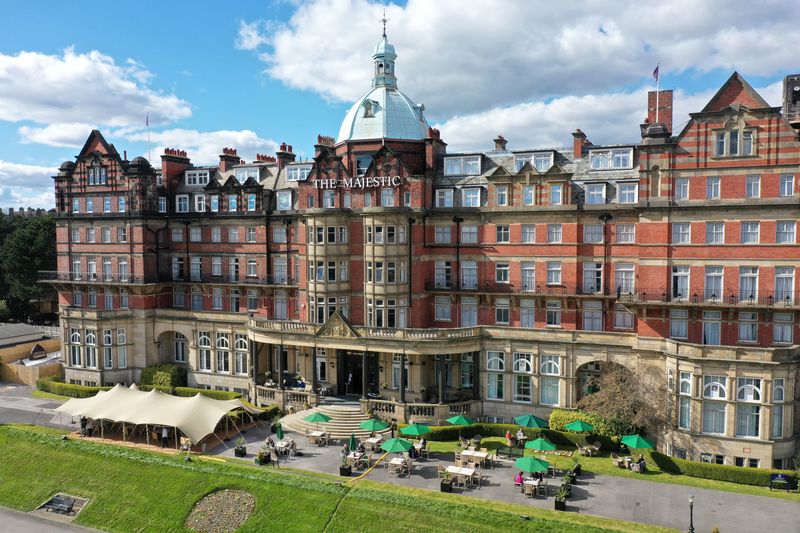 UK: Green Tourism has announced it is working with the Cairn Hotel Group to help with its sustainability goals across its 28 hotels, three restaurants and conference venue.
The UK hotel and bar operator is looking to continue on its sustainable pathway after making sustainability pledges, including energy reduction, sustainable product adoption, improved waste management, and travel initiatives. It is also investing in community engagement and backing local businesses.
With its foundation in the UN sustainability goals, Green Tourism will offer tools and guidance to boost the Cairn Hotel Group's sustainability activities.
The awards certification programme recognises the commitment of tourism businesses which are actively working to become more sustainable. In 2021, Green Tourism introduced the Green Meetings Standard, specifically aimed at venues from universities to conference centres, allowing them to validate and enhance their sustainability credentials.
A spokesperson for Green Tourism said: "We are proud to wish a warm welcome to Green Tourism to 28 hotels, three restaurants, and one conference venue from the Cairn Hotel Group. We are committed to supporting them as they work towards achieving our sector-leading sustainability certification – and helping the sites play their part in creating an even better and greener experience for guests."
Tina O' Hara, commercial director at Cairn Hotel Group, expressed her enthusiasm: "We are proud to be partnering with Green Tourism. This collaboration marks a significant stride in our mission to offer guests an eco-conscious hospitality experience. Together, we're charting a path toward a greener future, ensuring that our operations benefit not only our patrons but also the planet and the communities we serve.
"Our dedication to sustainability and community is a testament to our commitment to operating responsibly. By partnering with Green Tourism, we hope to lead by example, pioneering green initiatives in the hospitality industry and driving a brighter, more sustainable future for all."
Image supplied, Cairn Hotel Group