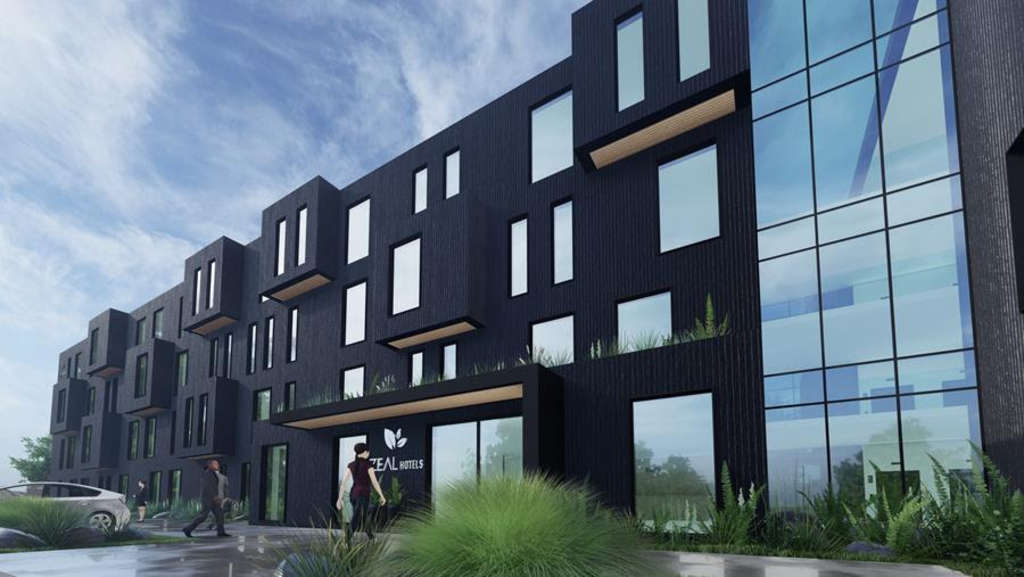 UK: Zeal Hotels has submitted plans for a sustainable hotel in East Devon.
The group hopes to gain permission and start work onsite in Exeter Science Park, next year with an expected opening for mid 2024.
Tim Wheeldon, managing director, Zeal Hotels said: "The 13-year dream is quickly becoming a reality. We are nearing the end of the planning journey for our first hotel and anticipate being able to begin the build early next year. East Devon District Council have been incredibly helpful, working with us to bring this project to life." 
The 140-room hotel is aiming for a minimum BREEAM rating of Excellent, with a target of Outstanding. It will feature meeting rooms, a restaurant, bar, gym, gardens, and EV charging points.
Wheeldon added: "Demand for truly sustainable hotels has never been more pressing. COP 27 will continue to highlight the issues facing us and will serve to remind us that action and global consensus is what's needed & now.Approximately 80 per cent of the hotel stock we will have in 2050 has already been built and the hospitality industry has to reduce its carbon emissions by 66 per cent on 2019 levels by 2030."
The property will be the first of a number of sustainable hotels Zeal Hotels plans to open across the UK.
Established in 2012, Zeal Hotels has the specific aim of acquiring strategic hotel sites, developing the hotels and maintaining ownership of the assets. Motivated to reduce a hotel's carbon emissions through the construction process, as well as operations, Zeal Hotels has launched a new brand, targeting net zero carbon, with the first UK site in the process of acquisition and is seeking further development opportunities.
Sustainable Hotel News recently reported about the Dorset hotel, The Green House Hotel, which claims to be the most eco friendly hotel in the UK.