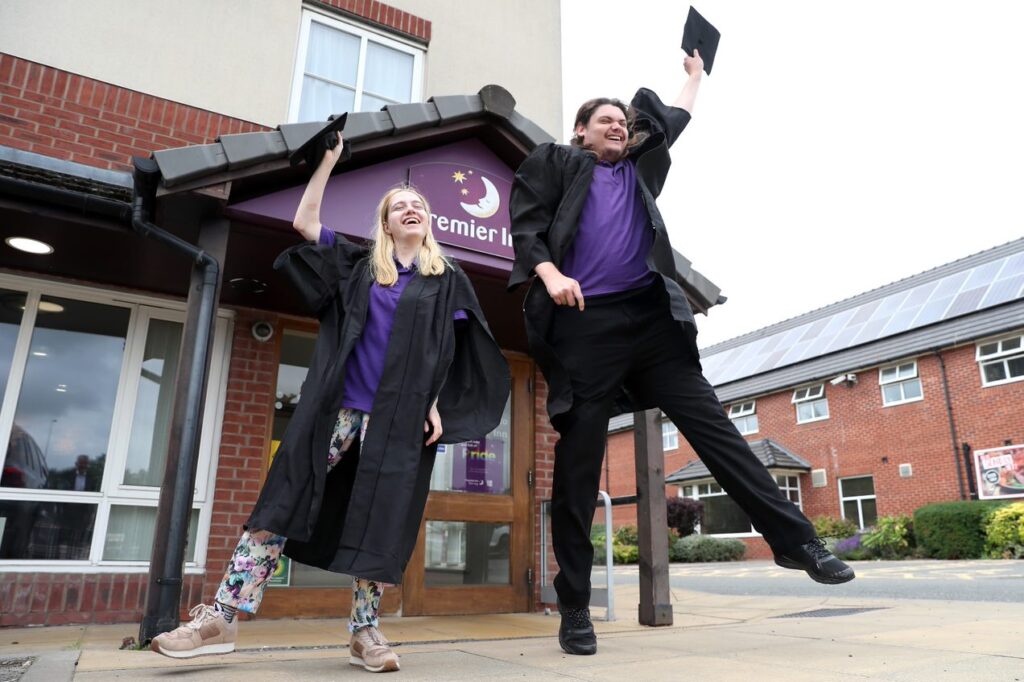 UK: Whitbread has announced its ambition to get 100 supported interns into paid employment from special needs educational establishments every year.
The announcement marks Purple Tuesday (today, November 7) which is the movement striving to improve customer experience for disabled people and their families year-round.
Purple Tuesday CEO Mike Adams OBE said: "The best disability inclusive organisations are ones that provide a quality customer experience and promote real employment opportunities. Representation in every sense. We are delighted that Whitbread are Purple Tuesday Partners."
Whitbread, which owns the UK's biggest hotel company Premier Inn, has been working with specialist colleges for more than a decade and has built mini-Premier Inn hotels on site at Derwen and Hereward colleges in Oswestry and Coventry – identical to 'real' hotels – which operate as training facilities for students.
The tiny Premier Inns, built as part of Whitbread's Force For Good programme, are partnership projects with the national further educational facilities, which specialise in skills training for independent living and employment for young people with disabilities and additional needs.
The hotels are indistinguishable from regular hotels, right down to 'do not disturb' signs on the doors and the tea and coffee-making facilities.
From guest relations to housekeeping, the facilities enable young people to learn about all areas of hospitality in a completely realistic, yet safe to learn in hotel environment – and are believed to be the only examples of their type in the UK.
Young people taking part in the programme have the opportunity to undertake supported internships and many have gone on to paid employment in Premier Inn hotels across the country. Retention rates for students who move into employment with Premier Inn are high, with the majority still employed by the company.
For others, the experience has built their confidence and relationships/skills for life with some going on to work for other major companies outside of hospitality. 
Simon Ewins, managing director for Premier Inn and Restaurants and Whitbread executive sponsor for disability inclusion said: "As an inclusive employer our longstanding college partnerships – and of course the graduates who have gone on to work for Premier Inn – are incredibly important to us.
"We welcome tens of millions of guests to our hotels and restaurants every year, lots of who have disabilities – hidden and visible – and it's really important they feel represented in our team member base. We recognise true inclusion never stands still and so we're absolutely delighted to announce our intent to accelerate our work in this vital area".
Paul Cook MBE, principal and CEO of Hereward College added: "Being part of the Whitbread Force for Good strategy is a huge privilege for Hereward College and we are committed to continuing to work closely with Whitbread to realise the potential of this opportunity across the country."
Image supplied