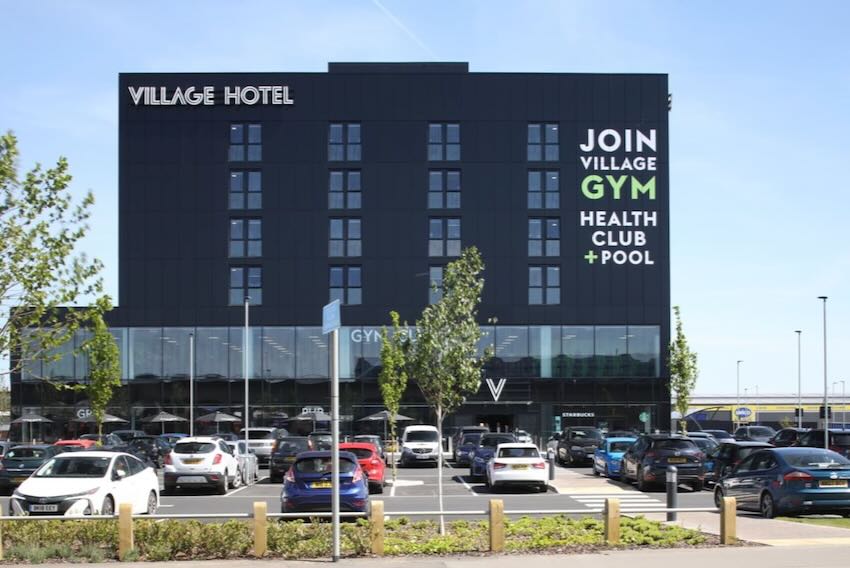 UK: Village Hotels has partnered with IONITY, a European EV charging network, to install hundreds of chargers across its portfolio.
IONITY will install and operate 380 charging points at all 33 Village Hotels across the UK.
This is the largest partnership for IONITY in the United Kingdom and the first chargers will be available at Village Hotels in April next year with the roll out to be completed by the end of 2024. 
Village Hotels offers both business and leisure facilities including gyms and pools, restaurants, meeting and event space, and co-working spaces, and coffee shops.
Kelli Turner, Village Hotels director of ESG said: "As well as providing EV users with a hugely valuable service, and additional 33 locations across Great Britain, this is a significant moment for us as we move towards a more sustainable future and aligned with our Village Green vision that underlies our ESG Strategy. 
"This partnership forms part of a wide-ranging plan that will see us reduce our environmental impact and set science-based emissions targets."
The group will move to 100 per cent renewable energy across all hotels by the end of this year and is launching a fully electric car scheme for employees.
IONITY's country manager of UK and Ireland, Andreas Atkins said: "Partnering with Village Hotels is an exciting milestone for IONITY as it expands the public charging network significantly for all EV drivers in Great Britain."
Village Hotels has a third party environmental consultant to advise on its Building Management Systems (BMS) which can gather data and report on energy consumption through the use of smart building hardware. The consultant will help evaluate energy usage and advise on energy reduction. 
The group is aiming to achieve a Building Research Establishment Environmental Assessment Method (BREEAM) rating of "Very Good" on all its hotels built after 2015. At the end of last year five properties had BREEAM ratings, three Very Good and three Good.
In June we reported The Exclusive Collection, which has B Corp status, had partnered with RAW to install EV chargers at five of the group's venues, including Pennyhill Park. Last week we reported that Hilton was installing Tesla chargers across 2,000 of its hotels in the Americas.
Image: Supplied Village Hotels