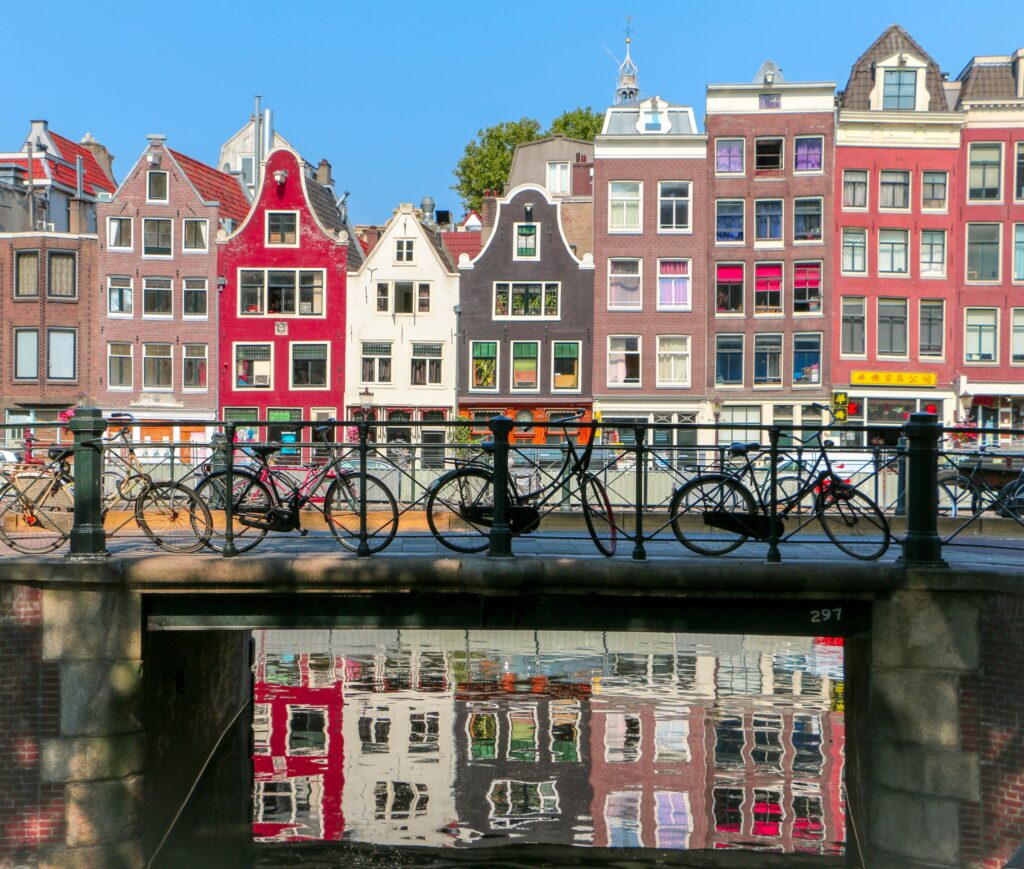 THE NETHERLANDS: Two hotels in Amsterdam have achieved Green Globe certification as the city pushes more sustainable tourism.
The Dylan Amsterdam, a renowned luxury boutique hotel and Hotel TWENTY EIGHT, which is located close to Amsterdam's Olympic Stadium, have both achieved Green Globe certification.
Amsterdam has a rich history of prioritising environmental conservation and sustainable practices, and this week it made the first steps to banning cruise ships from stopping in the city in order to further reduce mass tourism.
Other European cities such as Barcelona, Dubrovnik and Venice are also considering this tactic. 
In another move to stop "over tourism", and to attract a different type of visitor, the tourist board also launched a "stay away" campaign in March which was initially aimed at UK men aged 18-35 years. The suggestion was they shouldn't come if all they wanted to do was "go wild". 
The Dylan Amsterdam, which is housed in a 17th century heritage building originally a theatre, was first certified by Green Globe in 2017. 
The hotel, which is aiming to become carbon neutral, also focuses on water reduction (using Dopper refillable water bottles for staff) and tackling single-use plastic. It is working with the architecture in the historic hotel to install LED lighting (70 per cent of the lights are LED so far), and convert gas heating into electric. It has beehives on its roof and sources local produce for its restaurant.
One of the hotel's sustainable initiatives is Swapfiets, a bicycle subscription service. The Dylan hotel provides its employees with a year subscription to encourage them to ride to work.
Robbert van Rijsbergen, director of sales and marketing at The Dylan Amsterdam said: "We are thrilled to have received Green Globe Certification, as it reflects our ongoing commitment to sustainability and responsible tourism. By supporting Swapfiets and Dopper, and also making donations to Ocean Clean Up, we promote sustainable lifestyle choices."
Hotel TWENTY EIGHT, a boutique hotel in Amsterdam, has achieved its first Green Globe certification.
Practices at the hotel which contributed to the certification include: a large part of the energy consumed is generated from the building's solar panels, a sustainable heating and cooling system, showers and toilets have integrated water saving systems, waste management across the hotel, not only in the F&B outlets, multiple recycling bins so guests can dispose of different waste materials separately, no single-use plastic products in guest bathrooms.
General manager, Marieke van der Eijk said: "I am very proud of obtaining our first Green Globe certification. This is a team effort, and our goal is to be sustainable as much as possible. I am looking forward to developing further sustainable initiatives together with our team, neighbourhood and partners because we care for our guests, community and planet."  
Image: Gaurav Jain on Unsplash