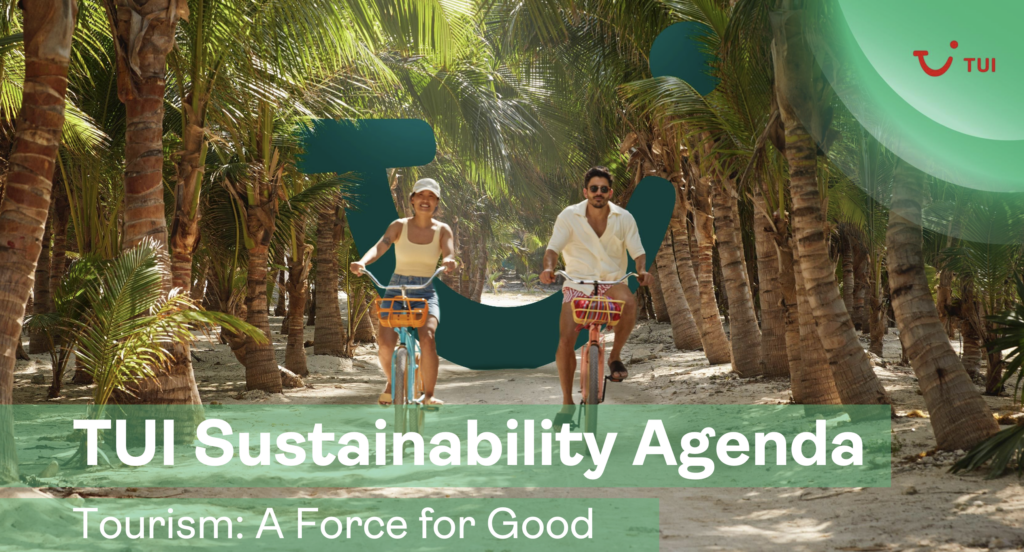 WORLDWIDE: TUI has pledged its hotels and resorts worldwide will reach carbon zero emissions by 2030.
The company has also committed to reduce its emissions on its cruises and airlines package holidays over the next seven years, and aims to be net zero across all operations and supply chains by 2050.
For the hotels and resorts, this means working with renewable energy and practising resource saving operational activities. As well as reducing food waste by 25 per cent by 2030, in the next two years TUI aims to eliminate all "unnecessary" plastic packaging and items. 
TUI is using science-based stats as a baseline for its sustainability efforts starting from its reporting and stats from 2019, and is working with the GSTC to achieve its sustainability goals. 
TUI's agenda is built on its long standing historical efforts with 54m holidays delivered to hotels independently certified as sustainable between 2015 – 2022. A quarter of TUI hotels already generate green power on-site from solar and the company wants to enable 20m customers by 2030 to be able to book a sustainable stay – so it will be interesting to see what happens with the booking process (Google and Booking.com offer a sustainable stay search option).
Sebastian Eble CEO Tui Group says: "Sustainability is a top priority for me personally and for TUI. We have proven in the past that we have the expertise and the right approach to make tourism more sustainable. That's why we don't see sustainability as a threat – for us, it's an opportunity. We wanted to be led by the latest climate science, which is why we are working with the Science Based Targets initiative."
As an experiment into sustainable practices TUI also has its development on Rhodes, which is being used to create a beacon for sustainable tourism. The project is run with both the TUI Group and the government of the South Agean, the Greek Government and TUI Care Foundation. The five year experiment which began in 2022 has 27 projects being tested for measurements and statistics to create a blueprint for future sustainable hotels and resorts. Actions at the Rhodes development include reducing plastic, and food waste, roadmaps to make the island carbon neutral and up-skilling tourism workers. 
For more information on TUI's sustainable efforts and roadmap see the PDF on the Sustainability page on the website.