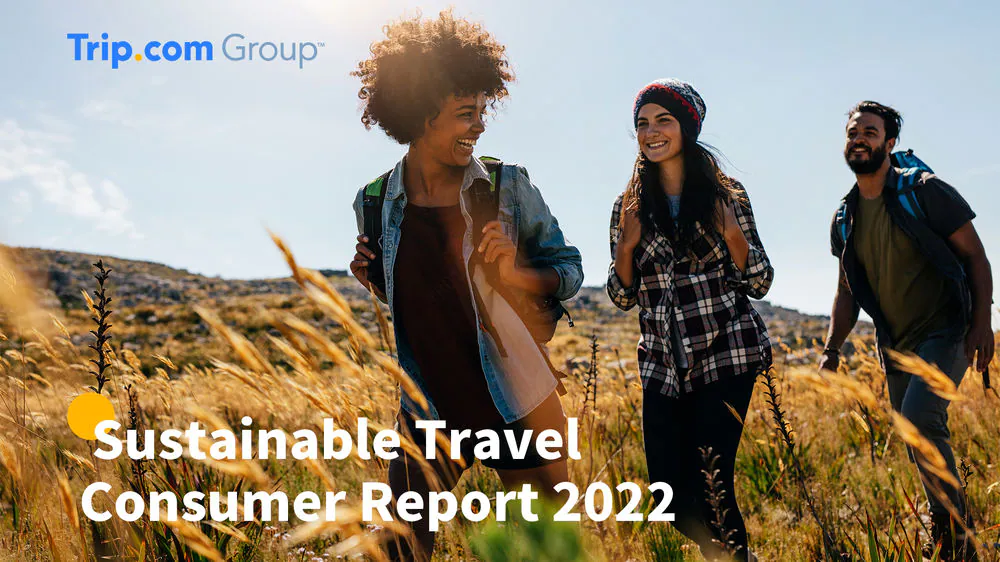 WORLDWIDE: Trip.com Group has officially joined the Global Sustainable Tourism Council's (GSTC) global network as a member. 
The global travel service provider which includes Trip.com, Ctrip, Skyscanner, and Qunar said its mission is to 'pursue the perfect trip for a better world'.
To fulfil this Trip.com Group announced its green tourism goals, in summer this year, covering three key areas: to launch over 10,000 low-carbon travel products; to promote sustainable travel and engage 100 million travellers in low-carbon practices; and aim to further reduce carbon emissions across its own operations.
Trip.com Group also surveyed more than 7,700 travellers from 11 markets to produce its Sustainable Travel Consumer Report 2022. The report revealed 78.7 per cent of travellers recognise the importance of sustainable travel. The responses also showed 67.7 per cent of travellers are now open to paying more for sustainable options and that travellers were more aware of their impact on the planet since the COVID-19 pandemic. It also inspired Trip.com to launch the CHOOSE carbon offsetting option for travellers to offset their flights' Co2 emissions. 
As a member of the GSTC, Trip.com Group will support the GSTC mission to promote sustainable tourism standards in the travel and tourism sector.
Jane Sun, chief executive officer of Trip.com Group said: "At Trip.com Group, we believe we can only solve big issues by working with our peers from across the industry. This is why we are very excited to become a member of the GSTC, joining their global community to collaborate on sustainable travel initiatives that contribute towards a more sustainable future."
Randy Durband, chief executive officer of GSTC said: "We at GSTC are delighted to welcome Trip.com Group and all its powerful brands as a member of our growing community of members. Their power in the marketplace can deliver much in the way of more sustainable forms of tourism being made available to more travellers throughout the world, and we look forward to partnering in those efforts".