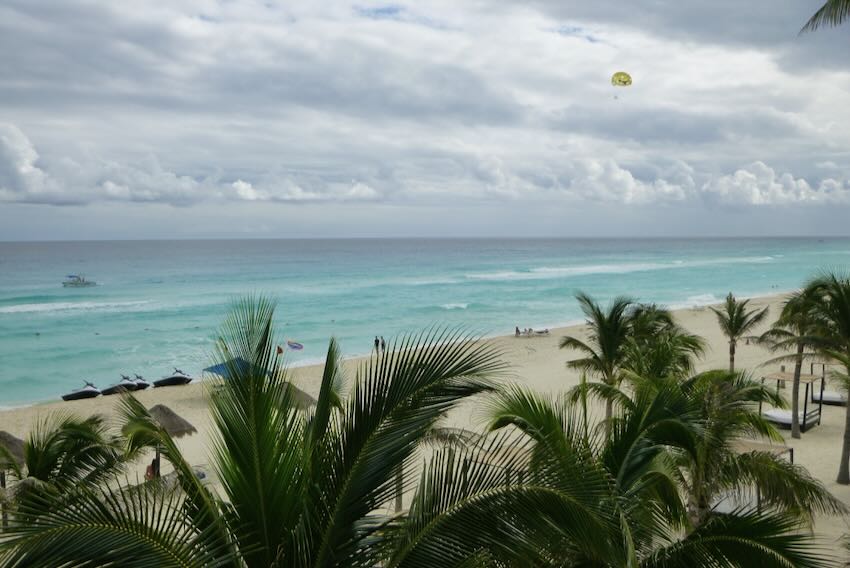 CARIBBEAN and LATIN AMERICA: Marriott International in the Caribbean and Latin America (CALA) has unveiled its Meeting Planner 2024 Travel Trends Forecast with an emphasis on sustainability.
The survey commissioned by Marriott International and conducted by 72Point, asked 1,000 travel planners and meetings and event organisers across the United States about current and future trends.
According to the survey travellers are seeking more meaningful group travel experiences that focus on personalised, flexibility, and cultural immersion. Whether planning leisure or business travel, the new generation of travellers wants to get out and actively explore destinations. 
The results also found that sustainability is still paramount, with 77 per cent of respondents wanting to visit environmentally friendly destinations that align with their values and volunteer opportunities. 
According to the data, there is particular interest in supporting communities still rebuilding from natural disasters, and it's also clear that responsible travel is a key draw, with 60 per cent looking to reduce travel with high carbon emissions (60 per cent) and make choices that positively impact those destinations visited.
More than half of respondents (52 per cent) want to include experiences that contributed to traveller wellness beyond going to the spa, and 46 per cent of respondents are looking to include sustainable experiences. Half of the respondents want to include CSR.
Group travel is expected to remain strong in the coming year and The Caribbean remains the go-to region for tropical getaways and corporate retreats from the US. The survey reported the top three most popular regional destinations for both leisure and business travel from the US were Mexico (37 per cent), Jamaica (37 per cent), and Aruba (35 per cent).
The Dominican Republic and the Bahamas came fourth and fifth at 34 per cent and 31 per cent, respectively. 
Survey findings also showed that the top factors influencing venue selection next year will be alignment of concessions to evolving programme goals (49 per cent), adaptability to changing needs (47 per cent), and rapid response times to inquiries and requests (46 per cent). 
Only 34 per cent of respondents indicated that their selection of a hotel/destination was influenced by prior experiences, suggesting that most event planners are willing to embrace new venues that meet current priorities and requirements. 
Last week a Booking.com Travel Predictions 2024 found travellers are keen to be rewarded for their sustainable choices.
Research shows travellers keen on rewards for sustainable choices
Image: Mexico's Cancun. Photo by Chris Kofoed on Unsplash