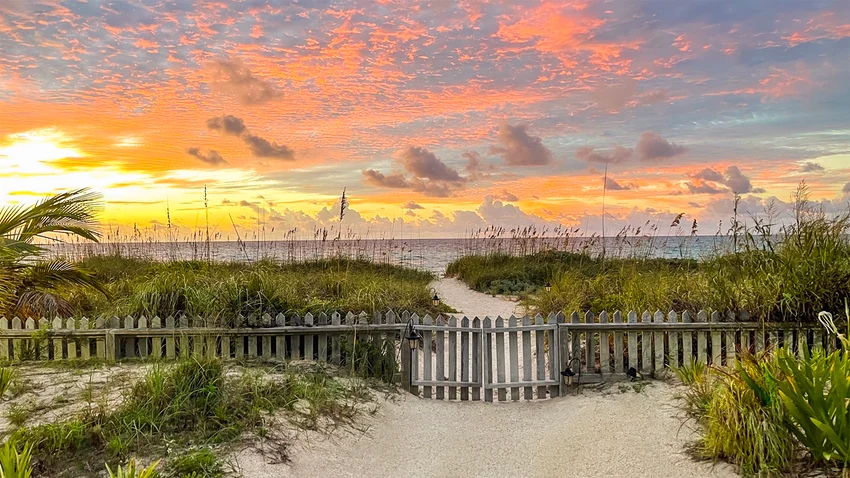 BAHAMAS: Six Senses Hotels & Resorts has announced the development of a resort on Grand Bahama with sustainability at its heart.
The resort will offer 45 waterfront villas on the beach and future access to a marina. There will be a restaurant, boathouse and pool bar as well as an "Experience Center" with artist studios, relaxed meeting spaces, a fitness centre, and a Six Senses Spa.
Six Senses CEO Neil Jacobs said: "We're eager to reflect the authenticity of Bahamian lifestyle, culture, and landscape through organic pathways and architectural design to create a community blended with our signature ethos of wellness, sustainability, crafted guest experiences, and emotional hospitality."
The sustainable aspects of the development include using units, which are modular and prefabricated to minimise on-site impacts.
Designed by architects 3XN, founder Kim Herforth Nielson said: "This is a great opportunity to investigate new construction methods and define a specific and new approach to sustainability in The Bahamas – both for the buildings and to respect the exceptional local nature."
The village will have one of the Six Senses Earth Lab's (Earth Lab serves as a place dedicated to engagement and innovation. This is where the group communicates the work happening on and off site at each of its properties. It also displays consumption data including water, energy and waste).
The resort will also be home to a Marine Research and Dive Center, which will focus on driving coastal resilience, native plantings, and land restoration.
The development and investment team, led by Weller Development Partners and Pegasus Capital Advisors, has a proven track record of environmental sustainability and a reputation for delivering transformative projects.
Founding partner and president of Weller Development Partners, Marc Weller said, "We are dedicated to ensuring that our developments have a positive social impact on surrounding communities. Our team uses sustainable practices that reduce our carbon footprint, establish resilient and healthy communities, and preserve our natural environment. We want to build trust and work with the people of Grand Bahama to achieve their priorities and realise the potential of this amazing island."
Founder and CEO of Pegasus Capital Advisers Craig Cogut said: "Our aim is always to create nature-based solutions and sustainable infrastructure while generating social and environmental outcomes that are intentional, material, and scalable."
Pegasus Capital Advisors specialises in investments in sustainable ocean production, eco-tourism, and infrastructure.
Grand Bahama is the gateway to The Bahamas and a short flight to and from South Florida. Six Senses Grand Bahama is slated to open in 2026.
Other Six Senses eco friendly projects include the announcement of its Net Zero hotel in Norway and its Sustainability Camp aimed at teenagers, in the Maldives.
Image credit: Six Senses Hotels and Resorts