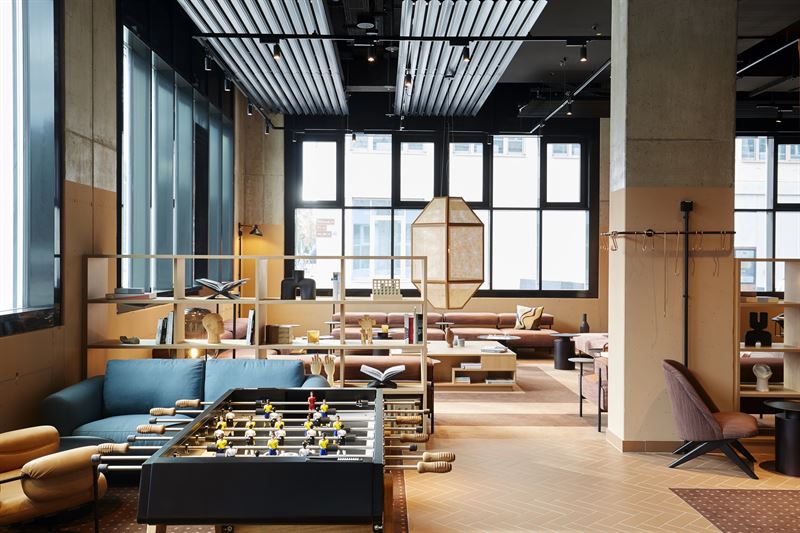 GERMANY: Scandic has opened its fifth hotel in Germany, Scandic München Macherei, and aims for top sustainability goals.
Scandic München Macherei is Scandic's fifth hotel in Germany and the ninth hotel the company will open in 2022. 
The 234-room hotel, is in Munich's lively Die Macherei quarter in the Berg am Laim district, a creative place for "movers and shakers".
With the new hotel, Scandic is strengthening its presence in the German hotel market, and now operates a total of 1,645 rooms in the country.
Michel Schutzbach, head of Europe at Scandic Hotels said: "Munich is also an important strategic location for us, so it's exciting to be opening Scandic's first hotel in the city. We're continuing our growth strategy of expanding in Germany's largest cities. Scandic München Macherei complements our German portfolio at a time when leisure and business travellers have returned in large numbers to our hotels."
The hotel building will be LEED certified (Leadership in Energy and Environmental Design) and must achieve a gold standard.
As in all Scandic hotels, sustainability is an important part of Scandic Munich Matchere. The hotel is also aiming for certification in line with the strict new Nordic Ecolabel standards when launching the eco-label in Germany in the future.
The system assesses sustainability criteria including biodiversity, water consumption, energy efficiency, resource use, indoor environment and more.
Eco-labeled products and chemicals, 100 percent renewable energy, absence of single-use items, low water consumption, eco-friendly food options and a focus on reducing food waste are some of the things that need to be done to meet Nordic Ecolabel's requirements.
To get around, guests can take public transport nearby, or use the charging stations for electric cars in the hotel's underground garage.
Scandic is the largest Nordic hotel operator with a network of about 280 hotels with 58,000 rooms in six countries. The company has been vocal about its sustainability efforts and has lots of information and data on its emissions available to see on its website.
Scandic recently announced it would open a 100 per cent sustainable hotel in Norway.