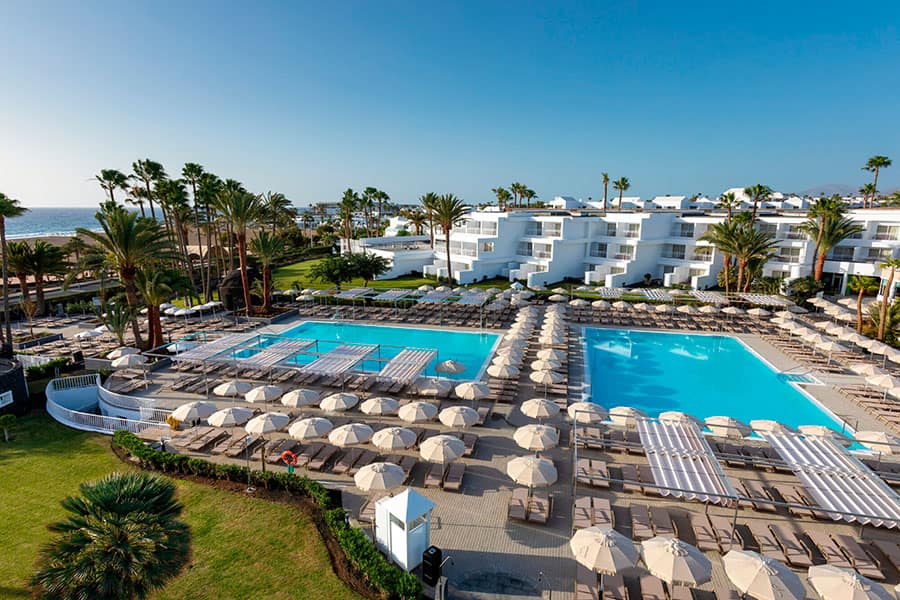 SPAIN: Riu Hotels & Resorts, has switched to 100 per cent renewable energy across its Spanish hotels and headquarters.
The group has made a deal with green energy supplier Iberdrola, and will aim for its Europe and Mexico hotels to follow suit. The group hinted it would consider its other hotels around the world for the switch going forward, but nothing solid has been confirmed.
The agreement with Iberdrola means that the hotel group can sustainably power more than 11,000 rooms across its 27 hotels in Spain. The hotels currently consume around 70 gigawatt hours per year. To put that into context, 1 gigawatt is the same as 1 billion watts (which would power around 10 million 100 watt light bulbs or 100 million LED light bulbs).
According to RIU Hotels & Resorts, by changing energy suppliers, the group will stop 30,000 tonnes of C02 emissions.
Bartolomé Enseñat chief procurement officer of RIU Hotels & Resorts, said: "[The agreement is] a big step forward in our aim to make our operations sustainable. We are very proud to announce to our customers and colleagues that, from today, all the energy we use in Spain is 100 per cent renewable, as certified by the Spanish National Markets and Competition Commission (CNMC). Iberdrola was the perfect partner to help us reach this goal and we hope that this is just the beginning, as we've set our sights high when it comes to sustainability".
The hotel chain is currently working with Iberdrola to roll out renewable energy across its hotels in Europe and Mexico, with preliminary contracts already in place.
Miquel Cardona, Iberdrola's sales representative in the Balearic Islands said: "…We hope to continue working with RIU on different projects to jointly increase the electrification of its activity".
Rui Hotels & Resorts recently created a new department in its team; the energy purchasing department and the Iberdrola agreement is its first major project.
The group is aiming for a circular economy and has committed to working with waste management and reuse, reducing paper use, working for positive impact on the local economy, as well as aiming for global sustainability certificates. It has been awarded the international TRAVELIFE certification programme, since 2012 for 80 of its hotels. The accreditation specialises in sustainability management for the travel industry, which guarantees responsible management and compliance with its sustainability commitments.
Its Sustainability Report 2020 highlights a few of its aims and goals in both environmental and community sustainability. It has just released its 2021 report which will be available shortly.
Among the sustainable products currently used by RIU, the report highlights:
Coffee and teas with a Rainforest Alliance certificate
Replacement of normal straws for compostable straws
Priority acquisition of local products
Biodegradable cleaning products and detergents
Purchase of seasonal fruit and fish
Promotion of hydroponic crops in destinations with adverse conditions
Reduction in consumption of endangered marine species
Cellulose sourced from sustainable forests
Recycled cardboard packaging instead of plastic
Oeko-Tex and Made in green certified textiles
Optimisation of goods transportation to reduce CO2 emissions
Elimination of chemicals considered harmful to human health and the environment
Cloth or compostable laundry bags
Compostable glasses and containers for take-away services
Eggs from cage-free hens*
MSC certified fish
FSC certified toilet paper and holders
AENOR certified milk (animal welfare) *
*Pilot projects in some RIU destinations in Spain.
RIU Hotels & Resorts has 100 hotels in 20 countries. In 2021, the chain welcomed 4,2 million guests and provided jobs for around 28,004 employees.