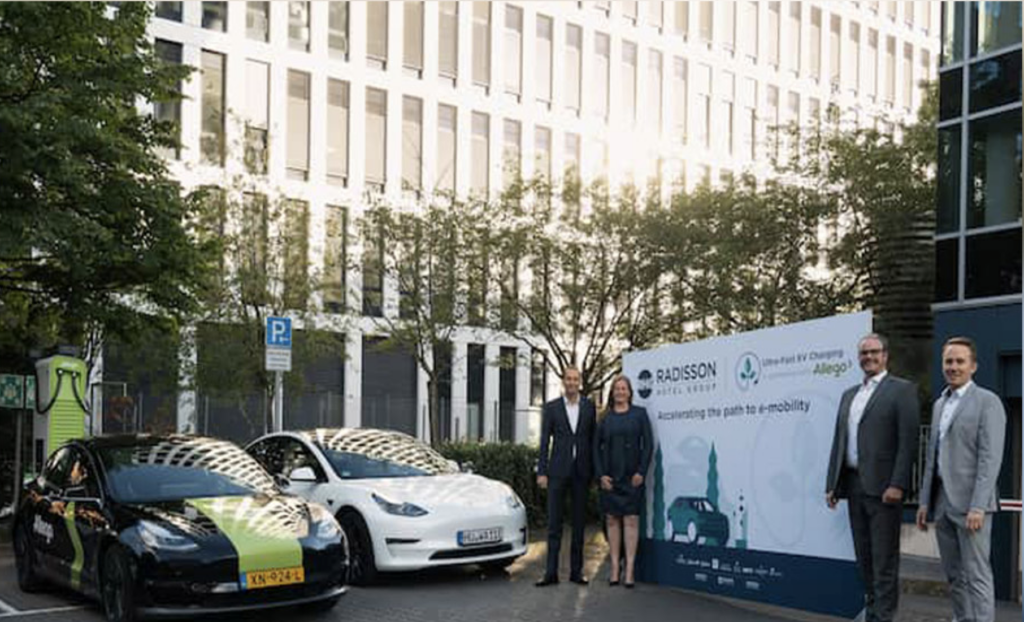 EUROPE: Radisson Hotel Group has announced the launch of its first "ultra-fast" Electric Charging Hub for guests staying with electric vehicles.
The first ultra-fast Electric Charging Hub was unveiled in Frankfurt, Germany, last week. It takes around 20 minutes to charge a car from one of these points.
The hotel group has partnered up with Allego, which provides electric vehicle charging solutions, since the summer of this year.
The group, which already supports the use of electric vehicles, is expanding its network of more than 500 electric car-charging stations across the EMEA region.
Radisson's Green Mobility network offers both the "ultra-fast" and regular (AC) charging solutions at more than 220 locations and has more than 510 chargers across Europe.
In India, the group has partnered with Sunfuel to install EV chargers in more than 100 hotels across the continent.
Radisson Hotel Group was the first hotel group to launch a global 100 per cent Carbon Neutral meetings program, that automatically offsets the carbon footprint of every event and meeting held at any of its hotels. It does this in partnership with First Climate by supporting projects that help reverse climate change and support sustainable development. It also committed to decarbonise and achieve net zero by 2050.
Over the past 10 years, the Radisson Hotel Group achieved a 30 per cent reduction in carbon emissions. A
Inge Huijbrechts, global senior vice president sustainability, security and corporate communications at Radisson Hotel Group said: "With consumer demand for Electric Vehicles (EV) expected to grow fourfold by 2025, electric vehicles will become the dominant powertrain in the next decade. At Radisson Hotel Group, we support this shift by providing green mobility solutions at our hotels. We already have more than 510 electric car charging posts at 141 hotels in EMEA, and we set an ambitious target of bringing EV charging solutions to all eligible European properties by 2025."
Ulf Schulte, managing director DACH at Allego said: "We are very pleased to offer ultra-fast charging at Radisson Blu Hotel, Frankfurt. Overall, Radisson Hotel Group is leading the way in offering charging solutions to all guests and visitors, and we are proud to be their partner."
As well as the existing overnight AC charging points, the ultra fast 150kW Hyper Charger or HPC is accessible 24/7 and using 100 per cent green energy.
Schulte added: "Whether you are there for a business meeting, a short break, or an overnight stay, your car will be fully charged when you hit the road again."