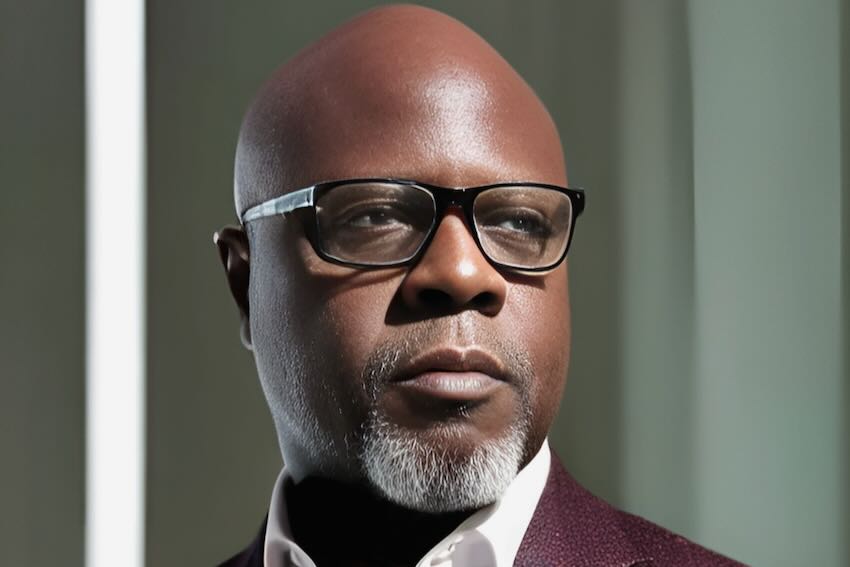 We caught up with Fred Bean, founder and CEO of HotelPORT, a proprietary technology platform which helps hotels, management companies, and major chains manage and present their content across third party channels such as OTAs, OBTs and TMCs. We chat about how to manage sustainability on a hotel-by-hotel basis, what it means to have the green leaf and how hotels need to shift their strategies and focus on sustainability if they want to be seen.
Now corporates are having to take ESG more seriously, it puts pressure on hotels to show their sustainability initiatives. What data is behind a green leaf on different booking systems?
FB: That is part of what HotelPORT does, making sure we have all the codes that are necessary for a hotel to communicate what they are doing from a sustainability perspective on third party channels because consumers are looking for that more and more now. We make sure the hotels' content is complete and accurate, because part of the challenge a lot of the hoteliers are dealing with is understanding what the requirements are for the different channels, as relates to how they get their eco certification on a Booking.com or Expedia or even Google.
You mention large corporates from a hotel perspective, but our industry is made up of a series of small businesses – every hotel itself is a small business – so a lot of these initiatives that have to happen at property level can be more challenging. In many instances it's not the hotels that are driving the mandates, it's the certification bodies. So that is part of the challenge we are working through with the hotels, as the standards are continuing to evolve and there are so many of them. 
How does a hotel know which certification to go with?
FB: I've been in the industry for over 30 years now and been lucky enough to be involved in a lot of the technology and distribution side. I've seen a lot of these types of initiatives. We seem to always make the same mistakes from an industry perspective in that as you said there are so many different certification bodies out there and there is no one prevailing standard. Many of them are not engaging with the standards bodies of the industries which would make it much easier for hotels to adopt these standards, or at least qualify for these standards, and really determine who is going to be the prevailing standard. 
I do think that it is important, much like when you think about star ratings. In the US and Americas we get AAA as the standard bearer. We do have others out there was well, but everyone from a consumer perspective generally knows what AAA really means – but if you ask a consumer what a sustainability rating means, or an eco certification, most of them really aren't going to know, because there are no clear definitions, or places even on the hotel websites where you can go and get a clear understanding of who they are certified with and what that means. 
What if corporate travel programmes mandate to stay in a sustainable hotel, but they can't find the right hotels for their programmes? 
FB: This is why the standards bodies are so important because from a meetings and events perspective travel planners are starting to say I need some sustainability options in the RFPs because it is becoming more important. If hotels are not prepared for that it actually has a revenue impact for them so people are scrambling right now to figure out what they need to include in the RFP – and what does it also mean from a staffing and investment perspective at the hotel level. Some of that can be handled from corporate initiatives and standards that are handed down but other things have to happen at the local level, and it's more than just about water conservation and waste management – it could also be local sourcing of food and setting up local networks. It is a pretty substantial effort the industry has to go through, and not as well coordinated as it probably could be.
In terms of RFPs will it be a case of just asking for the sustainability audit and if a hotel hasn't been audited then a corporate won't stay there?
FB: Well that is a good point, but then audited by who?
Quite…
FB: Not all audits would be considered equal but I do agree with that point and that is something we have been looking at on HotelPORT as well because there are so many standards bodies. From a constant auditing perspective we make sure the hotels have all their information ready and we are also looking at how all of these questions are generally being answered. Are hotels prepared for requests from meeting planners, or travel agents or corporates wanting to know what is their hotel doing to be sustainable? And do you have certifications and what are they?
Maybe there is not a predominant certification that's out there but if a hotel has two or three maybe that's good enough. And then as we go forward and the industry settles we say this is the certification you need and continue on from there.
What about the social side of ESG? How can that be measured – such as how staff are treated, pay transparency, anti-trafficking initiatives, how can that all be put into a cohesive data bank?
FB: We have some ideas on how that can happen because of the integration and data we are housing, but I think this is an incredible opportunity for the hospitality industry and travel industry in general. They are all real world issues, which go beyond hospitality although we are basically involved in all of it.
Creating and implementing standards has the potential to go beyond hospitality. The labour transparency standards will help elevate what's going on in hospitality because we do have some of the lowest rates from a labour perspective, which I know many of the industry organisations and lobbying bodies are working on – such as AHLA and others. I think that it is critically important but it's also how we are sourcing food, how we are managing waste, what we are doing from a construction and development perspective. It also helps with very significant problems with things like over tourism.
Can you explain more about that?
FB: We have a lot of places, like Amsterdam, that have been saturated with tourism and that's had a negative impact on the ecosystem. There are opportunities to think a little bit differently about how we engage and create a tourism environment which can still benefit from a financial perspective without destroying the location. It is about helping the industry think differently but I think there is a significant opportunity for the hospitality and travel industry to make a positive impact on the world because these are real world issues that everyone is facing but we have the ability to steer the ship here, if we do the right things.
Is this focus on sustainability a positive thing for hotels?
FB: I think hotels have the opportunity now to start setting the framework themselves before they are forced to do it by the consumers. Because you see sustainable-specific brands and they give the myriad of different certifications out there but we are going to have to cut through the noise. It is usually in these types of situations, much like the advent of OTAs, where whoever has the strongest most consistent message is going to be the one that wins and that means that all of these different certification industries or associations also need to be engaging with 'the plumbing' of the hotel industry so they can get their information, codes, definitions and certifications so that this information can be  communicated to third party channels and factored into search criteria.
Hilton, Accor and Marriott and some others are all doing some really great things in this area and taking it very seriously. I expect to see more of it and I expect to see more sustainability-focused brands coming from the large brand portfolios, carved out as new sub brands under the existing portfolios.
What will be the biggest challenge for HotelPORT and hotels in terms of sustainability?
FB: Standardisation and implementation – those are the biggest challenges because part of what is going on here relates to the old school industry models relating to RevPAR, revenue per guest and profit per available room, and the maths is going to change a little bit from a investment perspective and what is going to be required.
And then on the marketing and consumer side it's really curating that market place to determine, from a brand perspective, (and I'm speaking primarily from a hotel perspective), how are you going to target those customers who are conscious about eco certifications and sustainability? That is not the overwhelming majority of consumers yet, but it will become more and more important as the younger generations start to take over and become the dominant travel market.
And so preparing and implementing it now and determining how you are going to retrofit many of these properties in markets that have been there for 20 years – that's where I think we are going to see a lot of challenges. It will be easier for new-builds but it's the properties that are existing in these markets that are going to have to come in and sift through all the different vendors and experts and look at the different certifications. A certification is one thing, but now that means do I have to go and do something different with water filtration, or install solar panels on the roof – things which require substantial financial investment and can change what the balance sheets look like for those hotels.
What we may see is a leaner luxury in the future where you have more eco-focussed brands so they can more easily target the consumers, while many of the other luxury properties, where it is more of a cost prohibitive situation, can still operate in the manner that they have been and implement sustainability initiatives but not as fully because it might be more of a challenge.
Has more detailed sustainability content affected booking behaviour?
FB: Now the OTAs are pushing different search criteria so if I want to see the most sustainable hotel or all the certified hotels that are eco friendly or sustainable, I can filter out everyone else from the consideration set and just see those properties. And that's where it becomes an issue for hotels in markets that need to drive revenue because they want to be in that consideration set, which means they are going to have to make more investment on the sustainability side.
What else do you want to add?
FB: Having certification bodies engage with the industry standards organisations in hospitality will streamline that process making sure the information can get out there, can get in front of consumers and get more hotels in the programme.
What I am hoping is that we start to have a more open dialogue. Sustainability is not just about one thing … Hotels can be in a leadership position but we have to have a better and more consistent dialogue so we can all get on board with the same vision and move forward.