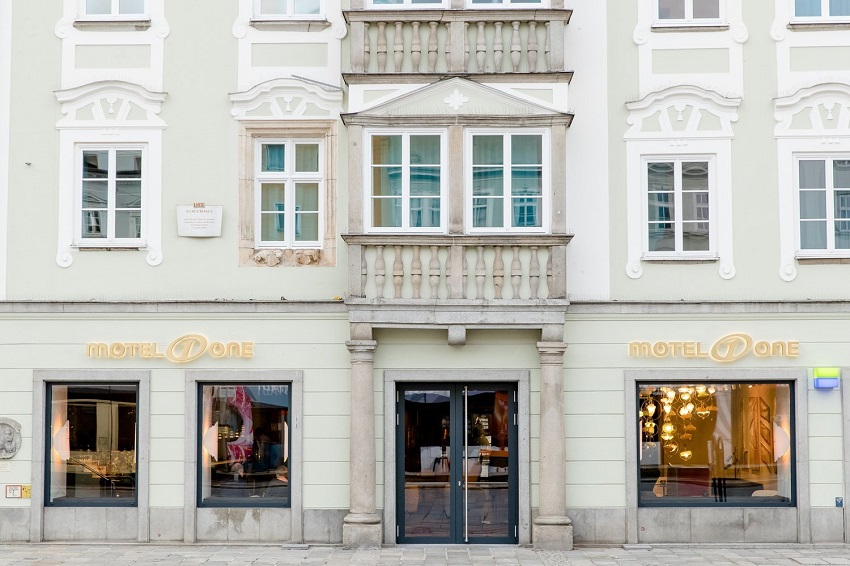 EUROPE: German group Motel One has signed an agreement with Green Key to certify all 90 of its hotels.
The move is part of the Munich-based budget hotel chain's 'One Planet. One Future.' programme, which is based on the UN's Sustainable Development Goals.
The first of the group's German properties have already received certification, and Motel One plans to roll out the initiative across the rest of its hotels by the end of next year.
Motel One was founded in 2000, and has grown from a Germany-focused brand to operating hotels across around a dozen European countries, including UK properties in Edinburgh, Glasgow, London, Manchester and Newcastle.
The company has been gradually switching to the use of green electricity, which is now the case at all Motel One hotels in Germany, Austria, Switzerland, the Netherlands, Belgium, the UK, Spain, France, Poland and the Czech Republic.
Motel One also funds projects supporting socially and economically disadvantaged young people – in particular the integration of refugees and asylum seekers into society, education and training – through its One Foundation.
Finn Bolding Thomsen, Green Key International Director said that the programme was "impressed with Motel One's ambitions on sustainability, and we are grateful to be chosen as the external certification programme partner", while Daniel Müller, Co-CEO Motel One Group, commented:
"We are very proud, that our longstanding efforts are now being verified and certified by an experienced external party.
"This will send a strong signal of quality and reliability towards our guests and underline our commitment. Green Key is a strong partner, and we are thrilled to start this cooperation."
Earlier this year we looked at issues surrounding sustainable certification, with more than 200 companies worldwide offering sustainable accreditation and certification processes to hotels and hospitality groups.
For more information on Motel One's sustainability efforts, visit motel-one.com/en/sustainability.
Image from greenkey.global.