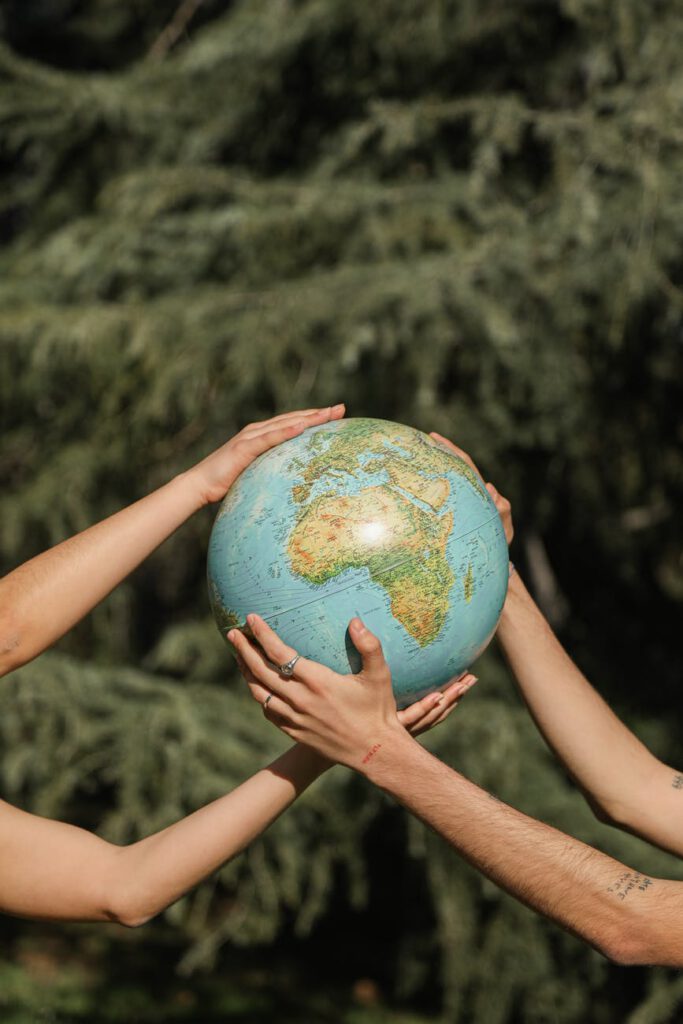 Booking.com has released its 2022 Sustainability Report with insight from more than 30,000 travellers from 32 countries.
The new research highlights that for many people the impact of their trip on the environment does feature highly on their considerations when booking.
57 per cent of travellers from the UK wanted to travel more sustainably in the next year, which is a 27 per cent increase on last year's response.
71 per cent of travellers said that sustainable travel is important to them, and almost half of all respondents (42 per cent) cited that recent news about climate change has influenced them to make more sustainable travel choices.
To that end, a quarter of UK travellers say that the sustainability efforts of accommodations and transport providers play a strong role in their property and transport decisions respectively and 55 per cent of travellers say they would be more likely to choose a sustainable accommodation – whether they were looking specifically for one or not.
Awareness and visibility of more sustainable stays continues, with a quarter of travellers confirming they have seen a sustainable accommodation on an online travel site over the past year and 29 per cent indicating that they actively look for information on the sustainability efforts of a property before they book.
Even more encouraging 33 per cent of travellers responded to say they have stayed in a sustainable accommodation over the past year. Of those who have experienced a more sustainable stay in the past 12 months, the reasons for selecting one vary:
31 per cent said they chose it to help reduce their impact on the environment
Over a fifth (21 per cent) wanted to have a more locally relevant experience
24 per cent believe sustainable properties treat the community better
But while 62 per cent of travellers want to stay in a sustainable property at least once this year, those who didn't manage it last year said it was because of lack of awareness. 27 per cent said they didn't know sustainable accommodation existed (although last year was lower with 30 per cent not knowing about the greener options).
However although people seem more interested in staying at eco options, nearly two thirds (62 per cent) admit that they don't actively look for the sustainability efforts of a property before they book, unless the information is easy to find.
With more than 100,000 properties globally now being recognised for their sustainability efforts with a Travel Sustainable badge on Booking.com, the company has also further expanded the number of third-party certifications and labels that automatically qualify accommodations to receive it.
In addition to those officially approved by the Global Sustainable Tourism Council (GSTC), Green Tourism and the EU Ecolabel, this now also includes Green Seal, Nordic Swan Ecolabel, Green Hospitality Ecolabel, Ibex Fairstay, Fair Trade Tourism, LEED and Edge.
Booking.com remained carbon neutral in its operations in 2021 and transitioned to 100 per cent renewable electricity towards the end of 2021, an important step as part of the company's contribution to Booking Holdings' recently released Climate Action Plan.
The first of its kind for any global online travel company, its Climate Action Plan functions as a strategic framework for how Booking Holdings intends to make its operations, services and the travel industry more sustainable.
In line with the definitions and measurements established by the Science Based Targets Initiative, the Climate Action Plan includes ambitious targets that aim to help the company achieve a 95 per cent reduction in scope 1 and 2 emissions by the end of 2030, 50 per cent reduction in scope 3 emissions by 2030, and net-zero emissions by 2040.
Glenn Fogel, CEO of Booking.com said: "With increased pressure on our natural resources and the undeniable impact our way of life is having on the environment, we are 100 per cent committed to leading the industry in charting a more mindful and responsible course for the future of travel. We have ambitious goals for what we want to achieve, but together with our partners across the industry and the passion of our innovative employees, we can continue to make it easier for everyone to experience the world in a more mindful and responsible way. We believe that travel is and should remain a powerful force for good, bringing enhanced cultural understanding, socio-economic opportunities for countless communities and the potential to help rejuvenate and protect our planet for the long term."
Radisson RED has just opened a sustainable hotel in Oslo, Norway.