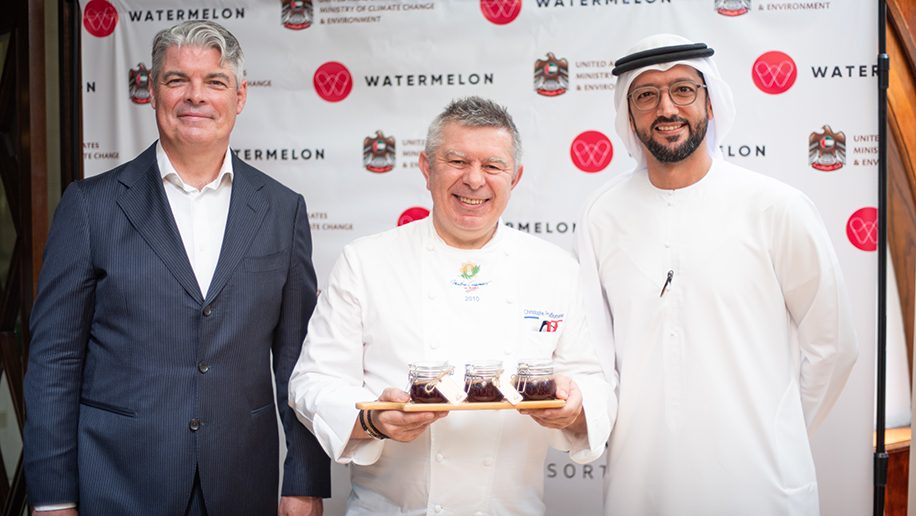 UAE: Millennium Hotels & Resorts has partnered with Watermelon, a leading food and beverage procurement platform.
The idea is that the group will incorporate locally sourced produce across its hotels in the UAE.
As part of its ESG strategy, the brand seeks to establish and nurture long-term relationships with the local community by supporting local small and medium-sized enterprises (SMEs).
Watermelon has a dedicated team that sources and partners with local farmers and fishermen across the UAE to offer a selection of fresh fruits, vegetables, seafood, and other home-grown ingredients through its platform. The platform includes an actively growing network of more than 50 commercial farm companies representing more than 1,000 local farmers, including well-known local farm companies such as Manbat.
Fahad Abdulrahim Kazim, CEO Millennium Hotels & Resorts MEA said: "We are excited to embark on this food sustainability journey with Watermelon, a platform that provides access to thousands of local farmers in the UAE. One of our key brand pillars is to make a positive contribution in the communities we serve, and we are committed to giving back to communities through social and environmental initiatives. Our partnership with Watermelon will demonstrate our commitment and support the creation of a more resilient and sustainable food system that nurtures local communities and celebrates the incredible flavours that the UAE has to offer."
Omar Al Shamsi, CEO of Watermelon said: "We are thrilled to partner with Millennium Hotels & Resorts in promoting sustainable food practices and supporting local farmers in the UAE…. In line with The Ministry of Climate Change and Environment's National Farm Sustainability Initiative that supports local farmers we can foster a resilient and sustainable food system that benefits everyone."
The UAE Government has a vision to position the UAE as the leader in the Global Food Security Index by 2051.
In other food-related news The Sustainable Hospitality Alliance recently partnered with World Resources Institute to tackle food waste across the globe and easyJet Holidays also partnered with Winnow, which uses artificial intelligence tools to collect data and help run more sustainable kitchens. The pilot programme, which launched in April in Spain, is monitoring the reduction of food waste in one of easyJet holidays' most popular hotels, the Bahia Principe Sunlight Costa Adeje resort.
Image: Millennium Hotels