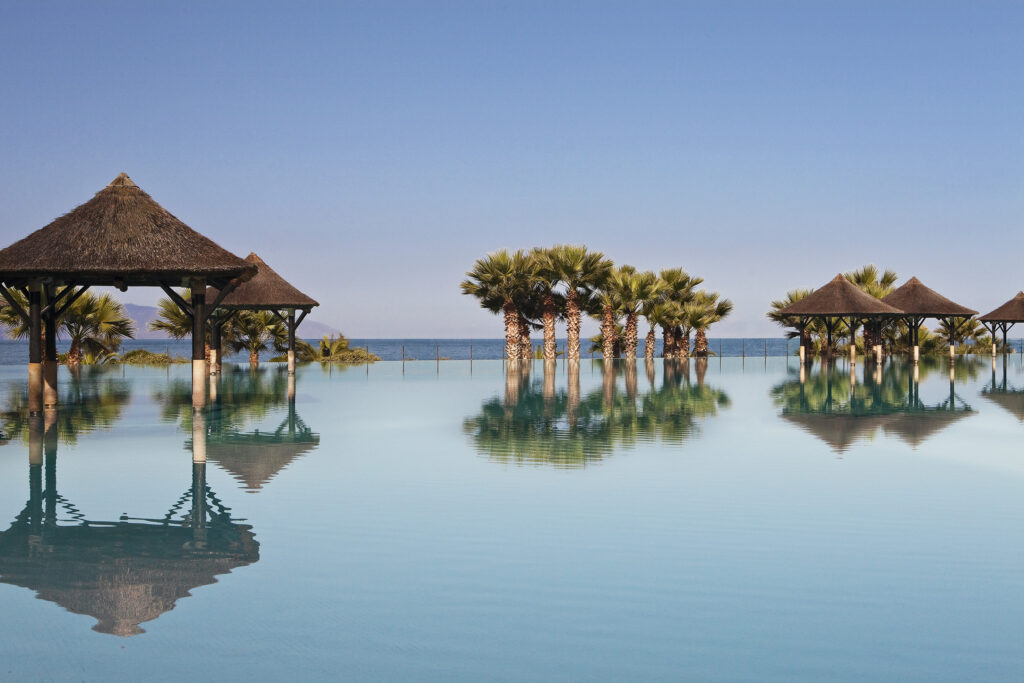 WORLDWIDE: Meliá Hotels International is to create "digital twins" of the water infrastructure at its properties, to help monitor consumption as well as identify anomalies and improvement areas. Report by Mark Caswell
The MAGNUM Digital Twin project will see the group initially create virtual replicas of the water infrastructure at its flagship Gran Meliá Palacio de Isora and Meliá Palma Marina hotels in Tenerife and Mallorca respectively.
Melia is partnering on the project with water cycle sustainability and efficiency firm Cetaqua, and Aquatec – creator of instruments, services and solutions for water measurement, monitoring and communication.
The so-called "digital twins" will allow Meliá to monitor and analyse data remotely and in real time, providing details of the daily water footprint of the properties, and differentiating between direct footprint (impacts related to the hotel's direct activities) and indirect (impacts of the products and services purchased by the hotel), as well as breaking down the data between departments.
Meliá said that the data would enable it to make operational decisions to maximise water efficiency through the early detection of anomalies, as well as simulating scenarios to achieve maximum water savings.
The segmentation of data across departments will also allow the hotels to run awareness-raising campaigns for both employees and customers.
Meliá said that after on-site testing the initiative would be rolled out to the rest of the hotels within the group.
"It is our responsibility to seek sustainable innovation solutions to reduce the environmental footprint of our operations and contribute to the conservation of water, a scarce resource in many of the destinations where we operate," said Meliá.
"This pilot project, involving leading partners in the fields of technology and innovation, is part of this objective".
Meliá Hotels International recently achieved the highest rating in the global travel industry in the latest S&P Global Corporate Sustainability Assessment (CSA).
Last year the group opened the first carbon neutral five-star hotel in Menorca, with the unveiling of the Villa Le Blanc By Gran Meliá.
The MAGNUM Digital Twin project is being financed with funds from Spain's RETOS Programme, which encourages public-private partnership initiatives to foster the development of scientific knowledge.
Report by contributing editor Mark Caswell
Image: Gran Meliá Palacio de Isora from Melia's newsroom