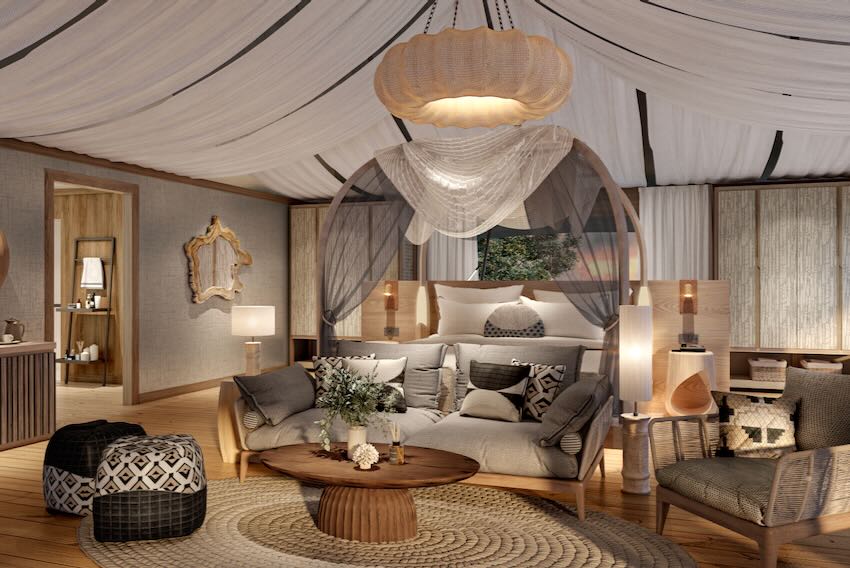 KENYA: The JW Marriott Masai Mara Lodge in Kenya's iconic national wildlife reserve is offering an apprenticeship to local Masai women.
The Marriott Apprenticeship Programme offers young women from the Masai community the opportunity to gain comprehensive training in all lodge departments, preparing them for careers in the hospitality industry. 
The Lodge's vision for the programme is to foster gender equality and create a pipeline of skilled female professionals in the hospitality sector, "ultimately empowering these girls to become leaders within their communities." 
Barnabas Wamoto group general manager JW Marriott Masai Mara Lodge said: "We believe that the strength of the hospitality sector lies not only in the diversity of our guests but also in the diversity of our teams. Our apprenticeship programme, specifically tailored for the local young women, is a testament to our commitment to fostering inclusivity and equality. Every culture, every background, brings a unique flavor to our industry, and it is through such initiatives that we truly become a global community."
The programme will span between six-ten months  and those participating will rotate through departments learning about front desk, housekeeping, food and beverage, kitchen and guest services. 
Each apprentice will be paired with a mentor, a seasoned professional from the lodge, who guides and supports them in their learning journey. 
Upon completion of the programme, each apprentice will receive a recognised certificate that acknowledges their comprehensive training and competence in the hospitality industry.
Last year Marriott won an award in Asia Pacific for Best Sustainable Hotel Chain.
Image: Supplied.