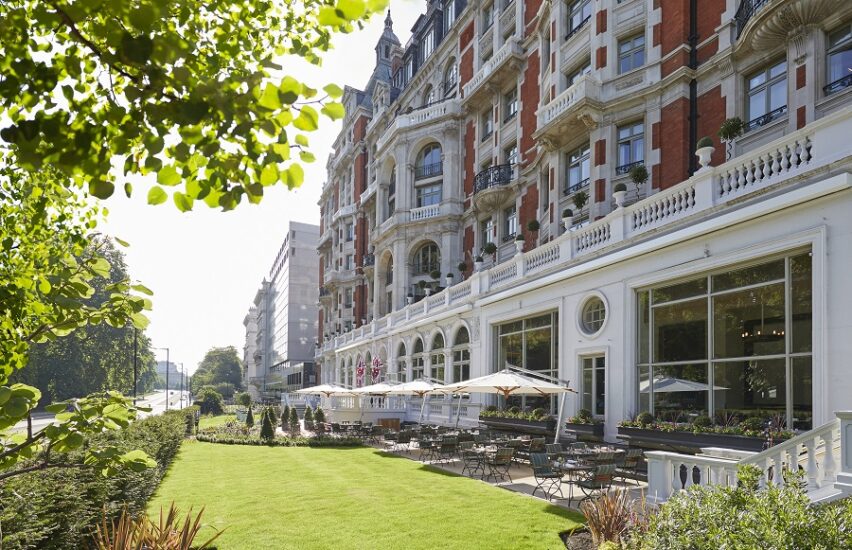 UK: Mandarin Oriental's Hyde Park hotel has become the group's third property to be Global Sustainable Tourism Council (GSTC)-recognised.
The luxury Knightsbridge property joins Mandarin Oriental, Bodrum, and Emirates Palace Mandarin Oriental, Abu Dhabi as GSTC-recognised hotels.
The London hotel said that the recognition acknowledges "its commitments and dedication towards sustainability".
To attain recognition hotels must undergo assessment against key performance indicators in alignment with the GSTC Criteria for Hotels, including demonstrating effective sustainable management; and maximising environmental, cultural heritage and local community social and economic benefits, while minimising negative impacts.
The GSTC Criteria form the foundation for its role in providing assurance for impartiality and competence of the Certification Programmes that do certify hotels/accommodations (and tour operators and destinations).
Think of the GSTC as the certifiers of certifiers. More information on the organisation and the GSTC criteria can be found on our FOCUS ON feature here.
Mandarin Oriental Group released its latest sustainability report this summer, and announced plans to trial food waste technology Winnow across its regions.
The group as a whole is in the process of aligning with the GSTC Industry Criteria, and is also encouraging its individual hotels to achieve certification to GSTC Criteria.
Torsten van Dullemen, group director of sustainability, area vice president operations and general manager of Mandarin Oriental Hyde Park, London, said: "Corporate responsibility values have always been deeply ingrained across Mandarin Oriental Hyde Park, London's culture, and sustainability implications have been carefully considered for many years.
"We continue to follow our guiding principle of 'acting with responsibility'; and achieving this certification is a true testament of this, proving that we are succeeding sustainability efforts and looking to the future, not simply just today".
Image supplied