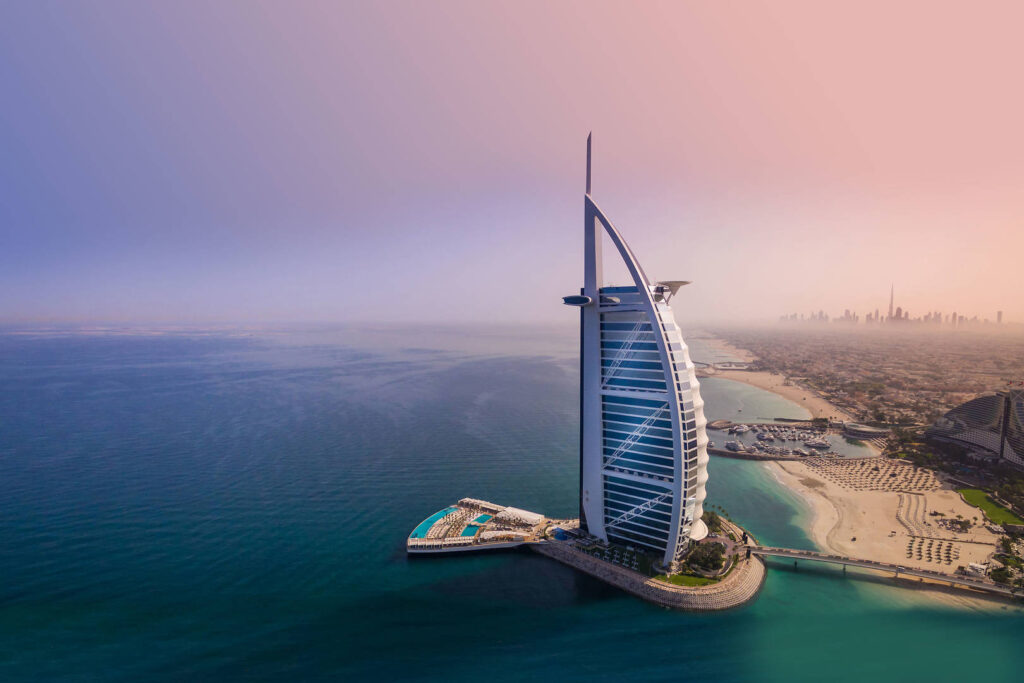 Jumeirah Hotels & Resorts is the latest hotel group to join the Sustainable Hospitality Alliance
Jumeirah Hotels & Resorts, which operates 26 properties across the Middle East, Europe and Asia, already operates a range of sustainability initiatives for the environment and community engagement.
Jumeirah's environmental initiatives include working to eliminate single-use plastics beginning with the removal of plastic straws, and transitioning to sustainable packaging across its hotels.
The Group has begun to roll out onsite water bottling and filtration systems, which have removed over nine million single-use plastic bottles from reaching landfill, or the sea, per year. 
Thomas B. Meier, chief operating officer of Jumeirah Hotels & Resorts said: "Jumeirah Hotels & Resorts is committed to identifying and co-creating new ways to incorporate sustainable and inclusive practices across our business ecosystem, to shape the best possible future where everyone can thrive. The hospitality industry touches many communities and industries worldwide, and we believe we have the opportunity with the Sustainable Hospitality Alliance to bring about transformative change, by working alongside our industry peers and finding practical solutions that will ultimately set the foundations for long term value creation and sustainable growth."
Jumeirah played a pivotal role in protecting biodiversity through its Dubai Turtle Rehabilitation Project, releasing more than 2,000 rehabilitated turtles back to their natural habitat, combined with free environmental education programmes for school children.
Other initiatives include setting up an on-site hydroponic farm to supply fresh produce to their restaurants which uses 70 per cent less water per yield, and implementing innovative food tech systems to not only help reduce waste but also convert the waste to fertiliser for local use.
Glenn Mandziuk, CEO of the Sustainable Hospitality Alliance, said: "Each new member brings a unique perspective and set of experiences which complement our existing community of responsible businesses, which enables us to better support the wider hotel industry around the world – at all stages of their sustainability journeys. We are delighted to welcome Jumeirah Hotels & Resorts to the Alliance and look forward to their insights and contribution as, together, we support the industry to achieve net positive hospitality."
By joining the Sustainable Hospitality Alliance, Jumeirah has become part of the world's leading responsible hospitality network, with a reach of more than seven million rooms, along with strategic and supply chain partners to create shared solutions for environmental and social challenges.
The Alliance's work includes climate action, water stewardship and responsible resourcing, alongside human rights, employability and equity, diversity and inclusion. 
Last week Choice Hotels became one of the largest members of the Alliance.