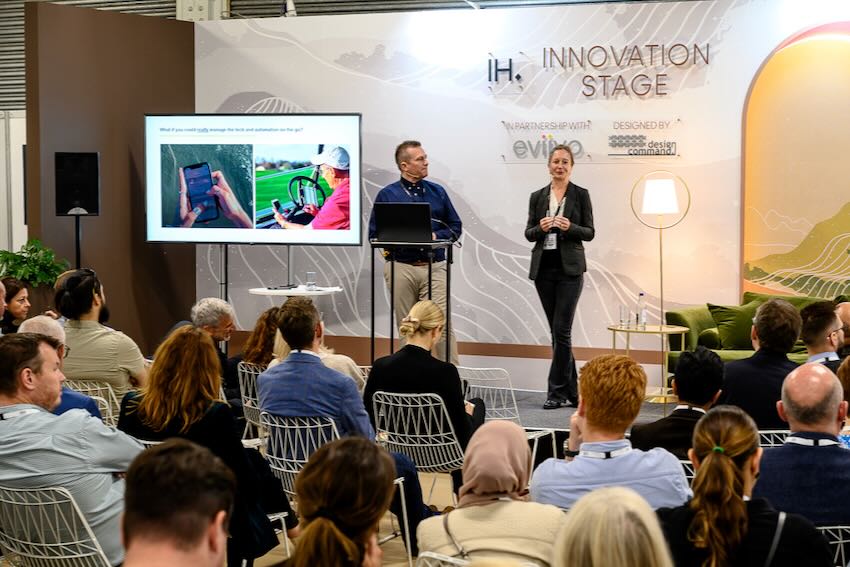 UK: The Independent Hotel Show, which takes place this month, has released more details of this year's event including the addition of an ESG Hub.
The free-to-attend show will feature several panels on its Innovation Stage, about the challenges the hotel industry faces when it comes to sustainability, and an ESG Hub curated by sustainability consultant Sarah Duncan, founder of Sleeping Lion.
The ESG Hub will feature Sleeping Lion, Plant Mark, GreenKey, mission: net zero and Silent Night offering one-on-one conversations and advice for hoteliers on sustainability for their hotels.
Duncan will also host three live debates on the Innovation Stage covering each aspect of ESG, including one session with panelists from well known accreditation bodies such as Green Key, Planet Mark and mission:net zero, who will discuss the merits and pitfalls of the myriad of sustainable offerings in the hospitality industry.
Simon Catterick, founder and CEO of mission: net zero, said: "I'm looking forward to joining the Independent Hotel Show seminar programme to help hotel owners and operators understand why their business should aim for net zero, what's in it for them and how they can demonstrate success with valuable eco-certification."
Another session will ask about the mental health of the leaders in the hotel sector. HR experts will share personal battles with wellness and discuss what help is available to keep leaders strong and supported.
And finally the G of ESG. Duncan will look at how to avoid greenwashing through transparency in what promises to be a lively debate among Judi Blakeburn, brand director – Another Place & Watergate Bay Hotel, Rohaise Rose-Bristow, owner – The Torridon Resort and Anna Wolfram, account director – CUSTARD
As well as the sessions those attending will be able to hear Mark Chapman, founder of Zero Carbon Forum running through some business takeaways on four key areas within hospitality, through a sustainability lens.
The first day of the show is rounded off with the awards night for GM of the Future and Independent Hotel of the Year. The shortlist is up and the public nomination is open for voting.
The Independent Hotel Show takes place on October 16-17th in Olympia, London. The show is free to attend. See more information and how to register here.
As a media partner of the Independent Hotel Show we look forward to bringing you sustainability news and stories from the event.
Image supplied